The England World Cup squad are taking their anti-malaria medication ahead of their first match, as recommended for the Manaus area in northern Brazil where malaria is particularly prevalent. The decision, which England Coach Roy Hodgson, said was made because there was "no option" not to take the anti-malarials based on doctor's advice, is a wise one indeed.
Malaria and the mosquito that transmits the disease from person to person do not discriminate in who they affect. Over half the world's population are at risk of malaria, with pregnant women and children under 5 years old affected first and worst, yet even fit and healthy people can be affected. The son of Malaria No More UK Ambassador, Jo Yirrell, tragically died aged 20 from malaria which he contracted having given away his malaria pills to school children in Ghana where he was volunteering. And recently, international football stars, Liverpool and Ivory Coast defender Kolo Toure and Chelsea's Kenneth Omeruo, have been treated for the disease. It is critical that people take the necessary precautions to ensure they are protected and seek treatment rapidly, should they fall ill.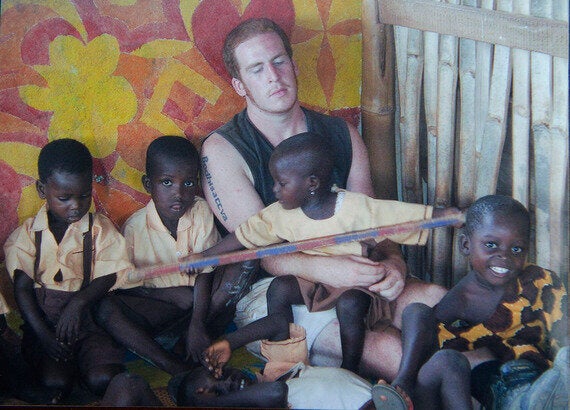 Harry Yirrell who died from malaria after volunteering at a school in Brenu village in Ghana
For British holiday makers gearing up for their travels abroad this summer, it would seem that there is some way to go in ensuring everyone takes the necessary precautions. In a recent UK poll one in ten people have travelled abroad without following official health advice, with a third saying they did not have time due to it being a late booking. Some 34 percent did not realise vaccinations and/or malaria prevention were advisable and 20 percent did not want to pay the cost. But contracting malaria is a potentially high and deadly price to pay for ignorance, indifference or cost saving.
Whilst the England squad or holiday makers taking anti-malarials can make the news and raises critical awareness, the story behind the headlines is that a child still needlessly dies every minute from this preventable disease which costs less than a cup of coffee to treat. The good news is that with an arsenal of preventive tools; such as nets, rapid diagnostic tests and effective treatments; significant progress has been made in the last decade, halving child deaths from malaria since 2000. Such progress is bringing us to a tipping point in beating the disease. This means that with renewed investment and support, the day when we finally can make malaria no more and stop children dying once and for all is within our sights. Now that's a headline.
The UK has been a global leader in the fight against malaria, investing in research and the development of new tools such as a vaccine and the UK Government has committed to halving deaths in ten of the worst affected countries by 2015. Now is the time to build on this success and ensure that both British travellers and people who live in malaria endemic countries can live their lives and reach their potential, free of the threat of malaria. We need to look ahead to the next election and beyond, and ensure that there is renewed commitment so that we can be the generation to beat this disease.
Meanwhile, the only gamble for the England squad or anyone travelling in a malarious region is not taking all recommended precautions. A gamble I'm relieved Roy Hodgson is not now prepared to take.
Popular in the Community