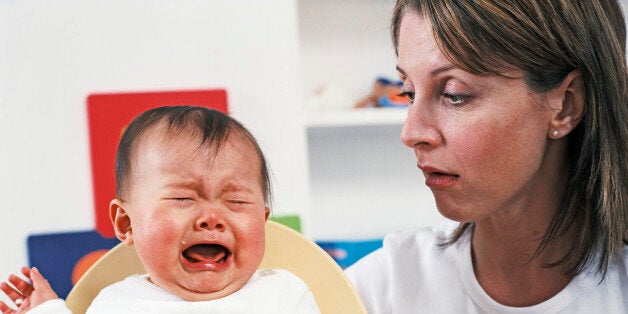 From Monday the Government will further limit the amount of benefits ('benefit cap') that families can receive each week. This will have a particular impact on single parent households with very young children; a group of parents who will find it the most difficult to escape the benefit cap by moving into work. This change threatens to push single parents and their young children into further poverty and homelessness.
We are already getting distressed calls to our helpline from worried single parents with young children about the benefit cap change including for instance:
A single mum who was the victim of domestic violence and is now trying to begin a new life, a single dad who has fought long and hard to build stability for his family while his ex struggles with alcohol dependency, and a widow raising her three children after her husband took his own life.
From our own analysis of government statistics, we have found that more than half (52 per cent) of all households to be hit by the cap will be single parents caring for a pre-school aged child. More than two thirds (67 per cent) of these have a baby or toddler.
Although to many an income of £20,000 (the level of the cap nationally except for London where it's £23,000) may sound like a lot, most of this goes straight to paying rent. The government's own analysis shows the large number of households who are impacted right across Britain. Recent research has shown that under the lowered benefit cap the average outer London rent would be too expensive for any single parent with more than one child.
Families hit by the cap are set to lose an average of £60 a week, but we have heard from parents who will lose significantly more. The effect will be immediate for many: unable to pay their rent and facing the prospect of eviction and homelessness, cutting back on food for themselves and their children, homes that are cold and damp as heating becomes a luxury they can't afford.
For single parents with very young children it is much harder to find the precious job they need to escape the cap. Our analysis of the government's Jobmatch vacancies this week shows only seven per cent of advertised jobs in Birmingham were part-time. This includes jobs that were under the sixteen hours required to escape the benefit cap and included evening and weekend jobs that are out of the question for single parents with a young child. If parents do manage to find a job, then they still face the challenge of lining up the right childcare and paying eye-watering upfront costs.
The benefit cap also goes against wider rules where parents of young children are not required to seek work until their child start school to take account of their caring responsibilities. Although some single parents do find work when their children are under five, these are mostly parents who have wider family support. Many single parents with pre-school aged children have used this time to improve their skills setting them up for careers that fit with family life. But now even single parents with babies will have to not only search for a suitable job, but find it and fast, or risk losing their home.
Even though single parents with pre-school children are those most affected by the cap, and the government has recognised that they are more likely to struggle to move into work, the government has no set plans to give these parents the into-work support they will urgently need.
In its rush to rollout a reform that makes ministers look tough on benefits, the government has overridden its existing policy, pitching these families into crisis. Specialist, ongoing support to help single parents affected by the cap find work must urgently be put in place.
We have a new Prime Minister who has pledged to help 'just managing' families - but families hit by the cap won't be managing at all. The Prime Minister and her new Cabinet must think long and hard about the impact of the cap on those children whose single parent can't find work. For whom this winter may bring cold, damp homes, scarce food on the table and bailiffs at the door.