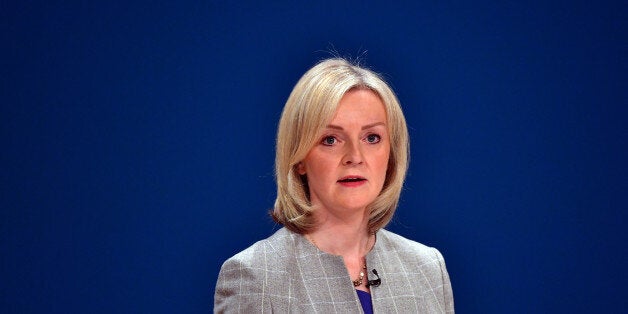 On Monday, as the Charlie Taylor report into youth justice was published, I was pleased to visit Hillside Secure Children's Home in Neath in Wales. Hillside is an example of a small, well-run home with excellent staff that provides a welcoming, productive environment which helps children turn around their lives.
The staff I met were clearly committed to the difficult and demanding work they do. We were shown around Hillside by a young resident who said that his five months there had transformed him for the better.
Less positively, Monday also saw the publication of Ofsted and HM Prison Inspectorate's latest report into the Rainsbrook Secure Training Centre (STC) for young people.
At Rainsbrook, levels of violence suffered by staff and between young people remain high and improvement is required in the care, resettlement and achievement of young people. Rainsbrook is not the only STC to face criticism. The BBC's 'Panorama' programme in January revealed staff allegedly physically abusing young people at Medway STC.
The difference between what I saw at Hillside and the problems at Medway, Rainsbrook and the larger Young Offender Institutions couldn't be starker. In terms of custody at least, it is clear some institutions are working better than others.
This makes the Government response to the Charlie Taylor report incredibly important for the future of some of children who require these kind of services.
Taylor is surely right to demand that "young people are treated as children first and offenders second". Many are victims themselves, coming from the most troubled, dangerous and chaotic backgrounds imaginable. The report is wide-ranging, addressing different aspects of the youth justice system - not just custody - and makes some welcome and radical proposals.
The Government's response on many of the proposals is to offer another round of consultation and consideration, rather than action.
Many of Taylor's suggestions for children in courts, including avoiding rushing children into court when other options are available, changing the impact of criminal records, and on the potential role of Children's Panels deciding sentences after a court verdict, are positive. But the Government has taken no decisive steps on these proposals.
Similarly the Government fails to respond to Taylor's proposals on the removal or restriction of long spells of police custody and remand and has focused heavily on prison staffing and headlines for proposals on two new 'secure schools'.
On custody, Taylor recognises the current system, "has been arrived at by adaptation of an existing unsatisfactory estate rather than by design", yet the Government is essentially proposing a further adaptation.
Proposals to increase staffing, reduce the staff-children ratio, and provide increased contact time between dedicated staff and children are all welcome, if they can be delivered. The stated commitment to new specialist support units, is positive but - like much of the report - has little detail.
It is clear that the government's priority, as evidenced by the weekend headlines, is introducing a new, fourth, custodial institution - the 'secure school' - in addition to Young Offender Institutions, Secure Training Centres and Secure Children's Homes.
Taylor sees his secure schools replacing STCs and YOIs but the Government proposes to add two to the existing system. They have committed to two such schools, but there is as yet no information on where these proposed schools will be built, over what timeframe or at what cost.
Crucially, Taylor proposes they house around 60-70 pupils - similar to the current Secure Training Centres. However, children's' campaigners and penal reformers have expressed concern that the size and staff/child ratio is what creates problems at STCs and YOIs.
The Government proposes to add these new secure schools to the existing estate. The proposal has seen concern from the Children's Commissioner, the Howard League for Penal Reform and the National Association for Youth Justice, amongst others.
Of the existing facilities for children, it is clear that the smallest units work best and the Government needs to consider how to replicate the secure children's centre results.
Places like Hillside provide a key intervention vital not only to the young residents there but to our wider society. All too often, youth justice is neglected as a topic in comparison with the adult justice system.
Of course, getting the former right can only be positive for the latter. In this context, the publication of the Taylor report is welcome.
But whether the Government is getting it right on youth justice very much remains to be seen. Labour will be holding the Government to account as the further necessary details of proposals emerge.
Richard Burgoni is the Shadow Justice Secretary and Labour MP for Leeds East
Popular in the Community