Refugee week is an important time in which to reflect both upon the issues within refugee communities in the UK and upon how the UK society as a whole interacts with these communities. As a charity which centres its work on providing services to refugees and migrants, particularly those of Afghan origin, it has become essential for us to constantly research and develop our understanding of the typical challenges facing these communities in the UK. In recent years it has become apparent to me that much more help is needed to support female refugees and immigrants in their integration into British society.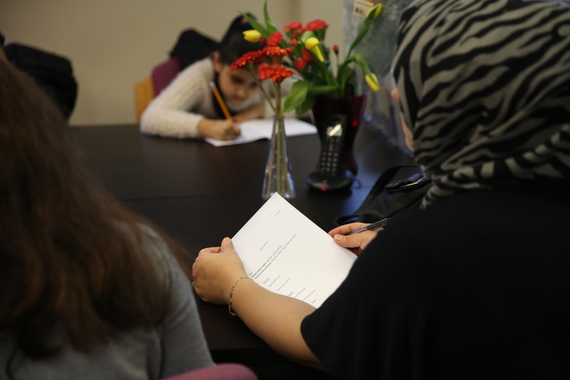 Arriving into a new society is always a challenging and complex endeavour: refugees face multiple issues such as language barriers, isolation and a lack of understanding of the institutions and services available to them. For women, who are often further restricted due to cultural customs such as not being in the presence of other men, and often a lower quality of education in their home country, the issues can be even greater. Women are often perceived as silent members of refugee and migrant communities. Since our charity's inception in 2001, we have observed to the contrary that women are in fact a vital element of the community, particularly regarding the integration process. Women have always been at the heart of communities, providing a vital viewpoint on the challenges faced. They additionally hold a unique position in noticing and dealing with challenging behaviours and being the individual closest to their children to help with areas such as education and social interaction.
The ACAA has therefore been driven for a number of years in projects to engage Muslim women, giving them a stronger voice and increasing their confidence as members of both their society of origin and British society. Our approach is centred on helping women to improve their English and understand that their faith is not a restriction to them in fulfilling their aspirations.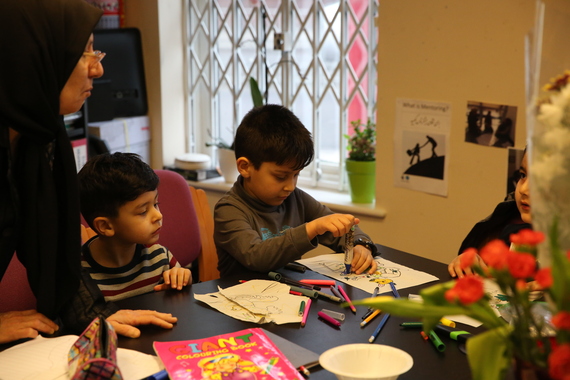 These types of projects need to be repeated nationally as feedback from participants have shown that they offer a real contribution to women's lives making them feel 'empowered' and providing them with 'a safe environment where women come together from all walks of life, sharing experiences and developing their skills'. I believe that empowering women to fully understand their valuable role both in their own communities and the wider society is vital in helping the integration of refugees into British society. Many of these people arrive in the UK after having fled war-torn areas. It is therefore vital that we can offer them not only a safe place to live but one where they are able to form meaningful relationships, reach their full potential and give back to society.