Most of the media has already made up its mind about Jeremy Corbyn.
The right wing papers have entered full attack mode, with The Sun claiming that he wants to abolish the army . That's in addition to those accusations that he was definitely best friends with Osama Bin Laden and really wished his friend hadn't died so tragically.
He may be "a threat to our national security" (David Cameron, 13 September 2015) but it turns out he has some other seriously negative qualities - by looking in the newspapers I've learned that not only is he a vegetarian (like Gandhi, but, unfortunately, also like Hitler), he also sometimes forget to wear suits, he likes to sing, he wears a hat and shorts with high socks.
Corbyn's treatment in some corners of the media is so bad it could make you want to munch a big bacon sandwich, like no-one's watching. Although of course, his would be cheese and pickle.
While he might not be able to change those political views, a quick re-vamp of his style and the papers will have (a little) less ammunition to throw at him.
Here are my eleven tips for him to become a media darling in no time:
"This is what happens when you elect a vegetarian to lead a party of fools," said sage Katie Hopkins, of your supposed wish to eradicate the army. And indeed, liking vegetables is one of your greatest crimes. Just biting into a burger would instantly demonstrate your leadership abilities.
Muesli, as evidenced by Boris Johnson's comments above, is not acceptable breakfast fare for a possible future PM. Please stick to more manly cereals, such as Frosties, which have a tiger on them.
Beards may be in fashion, but your beard is the wrong kind of beard. As The Spectator notes: "It is a 1960s political beard, already obsolete when he first brought it into the House of Commons in 1983." Your attempt at retro isn't working, Jeremy.
Like a naughty schoolboy, you have outrageously flouted the dress code at the House of Commons, where you reportedly used to wear open-toed sandals. Go home and get dressed: the feet of a leader must never be exposed to his people.
5) Don't pull your socks up (when you're wearing them)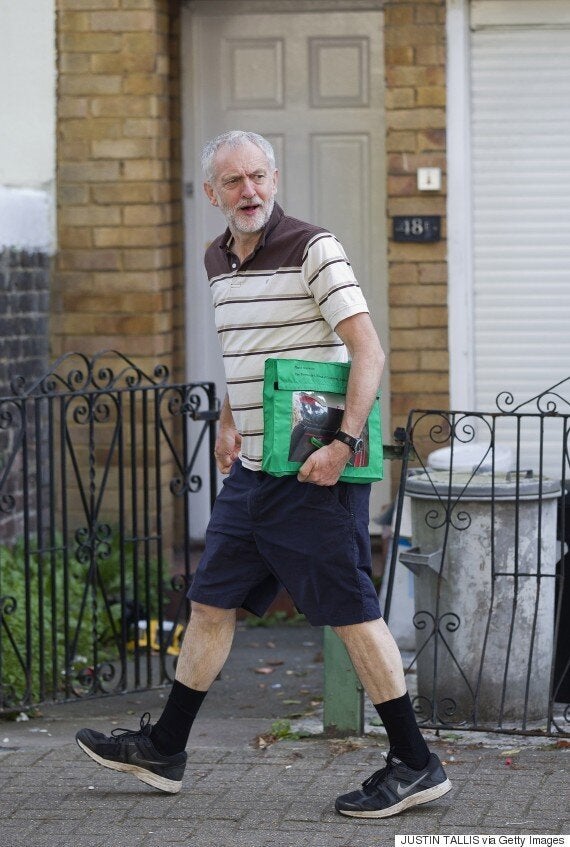 You'll notice that "66-year-old" is a term often placed before your name in the news, suspiciously more often than "48-year-old" is applied to David Cameron. If you could just stop being so old, that would help. (No matter that your parliamentary service began in 1983 when Dave was just 16, too young to even vote. Just pretend to be a little less experienced, for goodness' sake.)
7) Stop caring about peace
Peace is not cool any more, Jeremy. Happiness, harmony and reducing the amount of terrible killing went out of style quite a while ago. Keep up.
8) Don't wear mum's jumpers
Remember that 1980s interview where the only thing the journalist was interested in was the fact that you were wearing a jumper knitted by your mum? Less of that. They can't resist a jumper backstory.
9) Stop sharing your food
That story about you sharing your sandwiches on a train is not cute. You don't catch Cameron and Osborne swapping lunches.
Fox News called you a "bearded vegetarian socialist" who hates America. Points one and two we have addressed - point three I sense you won't budge on - but just pop on an 'I Heart NY' t-shirt next time you're in town and the Yanks should lay off.
You may have a tuneful set of pipes, but whenever you whip them out to join in with a song, it always seems to be a socialist song, at least when cameras are around. Try something a bit more palatable to the right-wing press: a few verses of God Save The Queen perhaps.
So, as you can see it's easy: a few changes to his clothing, what he eats, his habits and his age, essentially his whole persona, and we're done.
Or he could just ignore all of this - and all of the papers - and get on with trying to actually lead the opposition.