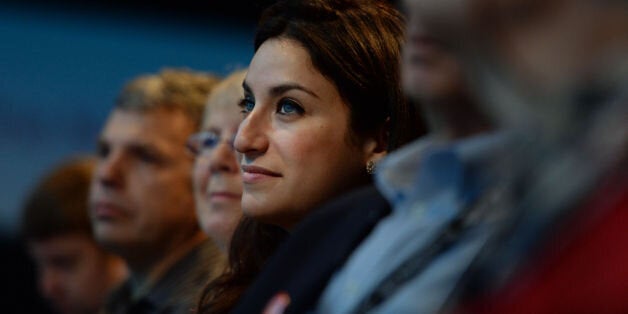 This week I was proud to join Jeremy Corbyn, my Shadow Cabinet colleagues and leaders from across the trade union movement to make our strong and united call for Britain to remain in the European Union. We came together because we passionately believe that our public services are better off in, and to leave would put them at serious risk, not least our NHS.
People across the health sector are telling us this is the case. The Faculty of Public Health released a report last week saying "a decision to remain in the EU would ensure continued protection for health, notably from legislation on clean air, water, safe food and consumer products, a flow of qualified workers for the NHS and funded opportunities for researchers to thrive in a dynamic scientific community. In contrast, leaving the EU would, on balance, be likely to be detrimental to the health of the UK population, impede effective public health practice and act as a barrier to UK research."
My colleague, Labour's Shadow Secretary of State for Health, Heidi Alexander has warned about the huge uncertainty a vote to leave Europe would mean for the 130,000 EU nationals working in our NHS and care sector. Analysis she commissioned from the House of Commons' Library showed that Brexit could lead to a £10.5billion black hole in the NHS budget by the end of the decade.
Last month the chief executive of the NHS in England also warned that Britain leaving the EU could send the economy into a 'tailspin' that would damage our health service, especially funding for cancer treatment and mental health.
This would come at a time when mental health spending needs to increase, not face more cuts. We especially need to invest in prevention, early diagnosis and intervention, and research into mental health. I know from meeting mental health service users, carers and staff up and down the country, that we are facing a real shortage of mental health nurses, psychiatrists, psychological therapists and social workers.
To close the staffing gap, we need to encourage, develop and train our own staff, but we also need to continue to attract the best from across the European Union. If we were to vote to leave, we could lose many of the staff from across the EU who today help to make our NHS the best health service in the world. We would have to rely on the Tory administration to start training and supporting a new generation of health service staff - the same Tory administration that has destroyed junior doctor morale and failed to recruit enough nurses, including mental health nurses, since 2010.
I know that funding for mental health research is too low. Mental health research charity MQ says that less than £10 is invested in research per person affected by mental illness - over 100 times lower than the amount spent for other physical health conditions. Up until 2013, the UK received over £700million of funding for medical research projects from the European Union's FP7 programme; more than any other EU country. An additional £60 billion of funding has now been made available to EU countries through the successor Horizon 2020 programme. We need to remain in the EU so we can compete for and win much more of those funds for mental health research.
Over the next year alone, the European Commission's Horizon 2020 Health, demographic change and well-being programme includes funding for research aimed at preventing mental health problems in young people through population level interventions, supporting people with long-term mental health problems to use new technologies to help self-manage their health and assist older people with mental health conditions to stay out of hospital. I want us to remain in the EU in order that research into these key areas are funded to take place here in the UK.
Over the last ten years, the EU has developed the European Framework for Action on Mental Health and Wellbeing. This plan has succeeded in creating a shared understanding of what needs to be done and how each Member State can collaborate to bring about an improvement in the mental health and wellbeing for all its citizens.
The framework supports Labour's aim of creating an equality between physical and mental health and recognises that mental health affects us in our homes, our workplaces and in our communities. If we are serious about tackling the challenges of our nation's mental health we need to look beyond our health services to how we lower levels of mental distress and prevent mental ill health in the first place.
In the next decade the EU will use the framework to work with member states to bring each up to the standards of the best and to encourage the collaboration we will need if we are to break the last of the taboos and discrimination which mean that mental health gets treated differently to our physical health.
We should not be putting all that progress and all those possibilities at risk by walking out the exit door next week. The NHS is too important, and mental health services are too vital, to throw into the chaos of Brexit. This is just one reason why I am voting to remain in the European Union on 23 June.
Luciana Berger is the shadow minister for mental health and Labour MP for Liverpool Wavertree
Related