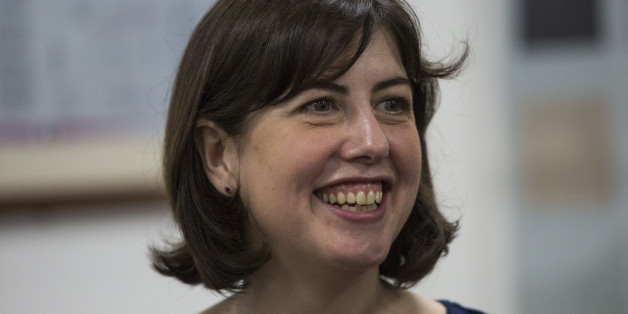 Jack Taylor via Getty Images
Too often in politics we focus on what political parties disagree on. The political cycle means that every party is guilty of looking for a quick fix, or a new wheeze that might appeal to voters, rather than the more difficult proposition of looking at the evidence of what works and sticking to it, even if it means giving your opponents praise.
Whilst there may be arguments I can pick with Conservative and Liberal Democrat politicians on the details of education policy, the context we find ourselves in, and the challenges facing our country mean that reaching agreement across the House of Commons has become much more important.
That's why today I'm joining with Nicky Morgan MP, my opposite number when I was Shadow Secretary of State for Education, and Nick Clegg MP in a backbench business committee debate to highlight the profound social mobility problems facing our country. With the country more unequal than ever, and wealth, power and opportunity concentred in the hands of the few not the many, it's time to reach out not lash out and build alliances across the political spectrum so that we can tackle educational inequality and narrow the social divides threatening our future prosperity.
Let's be clear, the gap between poorer children and their peers is stark and continues into later life. For many, the gap in attainment translates to opportunities or earnings, and even life expectancy.
The latest Social Mobility Commission Annual State of the Nation report highlights that by age five, children from more disadvantaged backgrounds are already far behind their peers. Just half of low income children reach a good level of development and in the last decade 500,000 poorer children were not ready to go to school. By age 16, just one in three low income children gain five good GCSEs including in English and Maths and over the last five years 1.2million 16-year-olds, mainly from low income backgrounds - have left school without five good GCSEs. By age 25, many of these children will be in low skilled, low paid jobs. Only one in ten low-paid workers - who are mainly women - escape low pay and if current trends continue, nine million low-skilled people could be chasing four million jobs, with a shortage of three million workers to fill 15million high-skilled jobs by 2022.
Together with Nicky Morgan and Nick Clegg to call on the government to lead a renewed strategy in the early years, in education, skills and housing, to improve social mobility and narrow educational inequality.
With Brexit, automation, digitalisation and huge changes to work, equipping our people with key skills for the future is vital. This can't just be about university but has to ensure real opportunities for young people who take a technical education route. A reinvigorated agenda for social mobility must relentlessly focus on ensuring that everyone gets a stretching education that boosts their knowledge and skills.
As I've written before, social mobility narrowly defined as the council estate to cabinet table story is unhelpful and focuses on a tiny few - as the government are doing with their grammar school expansion plans - rather than addressing the fundamental challenge we face: how to boost skills for everyone and close the attainment gap for all.
These deep seated problems require a new national mission, built on consensus and evidence.
This mission must start in the early years with high quality early years services with excellent support for any family that needs it. We must ensure all children have the chance to go to a good school, focussing relentlessly on underperformance. There must be enough excellent teachers in all our schools, but particularly those with the most challenging circumstances with extra resources, support and focus on the stubborn pockets of underachievement that exist in some communities. High-quality technical education combined with English and Maths to 18, is key. We must have a system in place that gives children and young people a second-chance to succeed and properly supports them to do so.
Fundamental to all this is adequate resources for all schools so head teachers can focus on providing excellent opportunities for all.
The Prime Ministers' fixation on expanding selective education will be a disaster for our education system.
Report after report builds the evidence against a return to selection. Grammar schools admit a tiny, tiny number of low income children, who are already highly able. In seven out of ten grammar schools, all the children on free school meals could fit into one classroom there are so few. Fifty times as many poorer children get five good GCSEs in comprehensives than grammar schools and whilst our schools system still fails too many low income children we should focus on improving poor performance instead of expanding grammar schools.
Those championing selection as the silver bullet for tackling social mobility, or as the panacea for creating good new school places are misguided.
We will only solve the social mobility challenge if we have a grown up approach which reaches across the political divide.
Lucy Powell is the Labour MP for Manchester Central and the former Shadow Secretary of State for Education