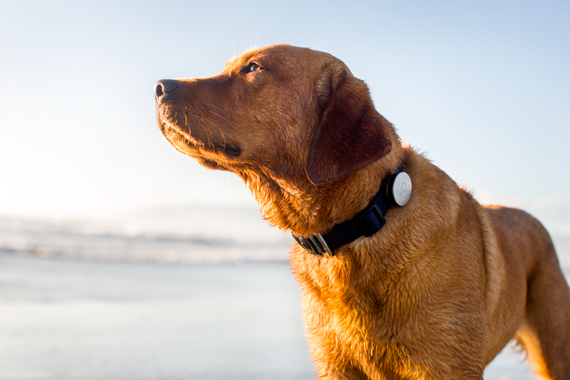 The market for technology for our pets, or 'pet tech', including wearables such as activity trackers, is one of the last hi-tech frontiers set to be conquered. The charge is coming not from the UK, but from California.
Over the last fortnight, in my role as Editor of Pets Magazine , and as part of a holiday to The Golden State, I was delighted to visit San Francisco including Silicon Valley, which is a truly unique and exciting area.
San Francisco, and nearby Palo Alto and Cupertino, are the breeding grounds of many hi-tech giants. Palo Alto, home to the renowned Stanford University, is headquarters to a number of tech firms, including Hewlett-Packard (HP), Tesla Motors, Ford Research and Innovation Center, PARC, Ning, IDEO, Skype, and Palantir Technologies. It has also served as an incubator to several other hi-tech companies such as Google, Facebook, Logitech, Intuit, Pinterest, and PayPal.
Palo Alto is one of the most expensive cities in the US in which to live and its residents are among the most educated in the country. The Apple campus, with its shiny and secretive façade and bright and welcoming store, which is the only place where Apple pens and other merchandise can be bought, is located in Cupertino. San Francisco itself is home to many other hi-tech firms including Twitter, LinkedIn, Spotify and the Uber-like Lyft app.
It's a thrill to simply find these hi-tech firms actually have real, bricks and mortar presences - I knew that really, but using their apps on a daily basis you come to believe in the existence of an amorphous tech cloud consisting of apps that have no real presence but are nevertheless omniscient and omnipresent.
The market for pet tech is huge. Total spending on pets in the UK reached a record high of $7.16bn in 2015; a 3 per cent increase on $6.92bn in 2014 and a growth of 25pc since 2010, according to Euromonitor. In the UK, 8.5m people own dogs and 7.4m own cats while 45 million U.S. households own dogs, and 30 million households own cats. Increased 'humanisation' of our pets, particularly among single Millennials and older couples without dependent children, has seen a huge increase in demand for pet care, pet accessories and pet tech.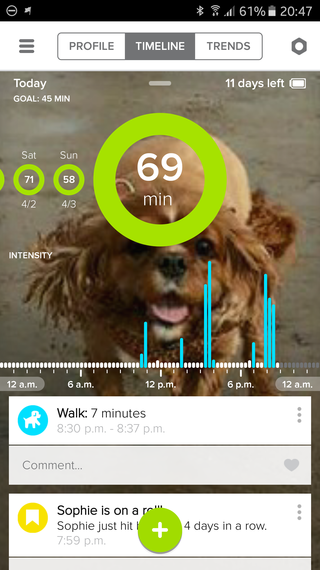 With my partner, I was delighted to visit Whistle, a brilliant company that started only four years ago with a team of three and has now grown to 65 people. It makes pet activity and sleep trackers, some of which have GPS functionality, that are similar to the human versions in that they use an app to develop a profile of your pet with daily activity goals you can set.
It's an excellent app and my little Cavalier King Charles Spaniel Sophie now has an active profile after exceeding her 45-minute daily exercise regime for four days in a row! Cleverly, the app distinguishes between different forms of activity - such as running, walking and playing and does not include activities like walking around the house or a stroll of under a few minute's duration.
We met Whistle's dynamic and engaging CEO and Co-Founder Ben Jacobs who started his firm due to a need for a product that he could use with his own dog. He is very innovation and data driven but also very in tune with the needs of pet owners. Ben is concerned that over half of all domestic cats and dogs are still obese and firmly believes that pet activity trackers can help with weight loss goals. They can also help to alert owners to potential life-threatening problems in their pets. One case concerned Ripley the dog who was lethargic, not wanting to do his usual exercise and not eating properly. A hunch by Ripley's owner combined with data from his pet tracker prompted a visit to the vet, who discovered that Ripley was suffering from kidney disease.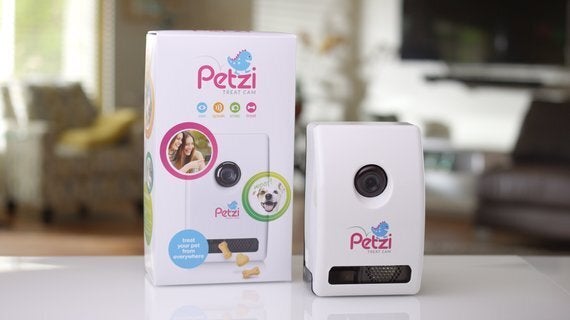 Petzi is another innovative company that has created the ultimate toy and monitoring device for your dog. Their 'treat cam' also links to an app from which you can talk to your pet, see him, take photos of him to share with other Petzi user and on social media, and, most importantly, dispense treats to him while you're away from home.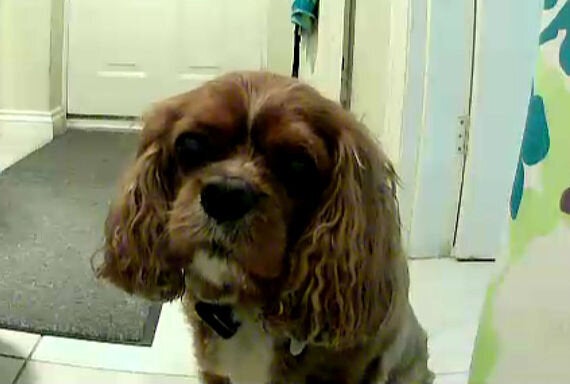 But be careful, this device can become dangerously addictive, as has been proven with Sophie, Pets Magazine's chief taste tester! A Whistle and a Petzi combined could therefore be the perfect combination!
On a final note, if you're a dog lover, Carmel in Monterey County is a place you should definitely visit. Not only is at home to screen legend Doris Day, who now runs an animal sanctuary, but it is renowned as the most dog-friendly place in the US. Many of its high-end restaurants, boutiques and cafes welcome canine visitors with open arms. We were very pleasantly surprised to find treats for man's best friend on the counters of the chicest eateries. Most hotels allow dogs to stay with guests. Almost all restaurants that offer outside dining allow dogs in those areas, with most of them also offering water while a few also have special doggie menus.
Dogs must be leashed, except on Carmel City Beach, where they are allowed off lead if they are well behaved. The police department takes animal welfare very seriously and officers will open cars that contain pets without adequate ventilation or water and will remove the pets and cite the owner. No visit to Carmel would be complete without a visit to the wonderful Diggidy Dog pet boutique, which is an emporium of pet accessories, treats and everything you could possibly want for the pampered pooch or feline in your life.
Related