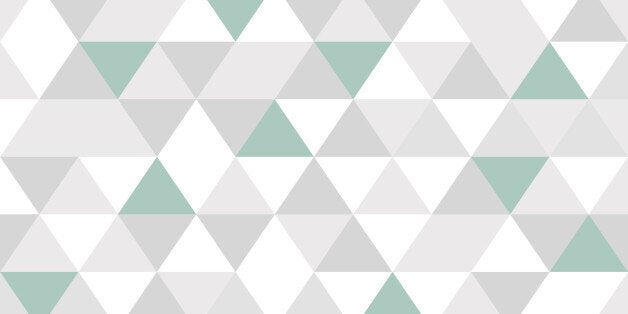 It's nearly three months since the idea of a national protest by and in support of migrants in the UK on Feb 20 next year went viral on social media. In that time what began as a Facebook discussion has morphed into the national campaign One Day Without Us. We now have more than two dozen groups across the country. We have received support from various organisations, including Hope Not Hate, War on Want, and the Migrants Rights Network.
When I first suggested this possibility back in early October, I asked what people would think of a national migrant strike/boycott on the lines of two similar protests in the US in 2006 and in Italy in 2010. In the course of the many discussions that have taken place since then, this concept has evolved into a National Day of Action to highlight the contribution that migrants make to British society, in which taking time off work is one of a wide spectrum of actions that people can take to highlight the contribution that migrants make to British society and show solidarity with them.
Launching an organic grassroots campaign without any financial support or the backing of any political party has not been easy. Throughout this process I have been inspired by the many people who have rallied to this idea, and by the courage and commitment shown by migrants and British citizens across the country who have given their time entirely voluntarily to help organise what is an unprecedented protest in the history of the UK.
Along the way I have constantly been reminded of why an event like this necessary: the Belgian dog lover told to 'go home' when walking his dogs on the beach; the Greek-German family who have had their windows broken; a young Portuguese woman chased down a London street by a racist gang and told to go back to 'whatever hellhole you came from; a British Asian woman racially abused with her mum and two young cousins on a bus; the insecurity and sense of betrayal of men and women who have lived in this country for decades and are now being told that their right to remain is in jeopardy.
This has been a year in which the national 'debate' about immigration has more than ever been saturated with hatred, fear and anti-migrant hostility; when migrants are blamed for problems they didn't cause; when politicians too often lack the courage to speak out against these tendencies and prefer to pander to them instead.
In this climate it has been heartening and deeply moving to be reminded of the many people in this country - both migrants and British citizens - who do not accept the alarming victimisation and scapegoating of migrants, and are determined to try and counter it with a more positive and inclusive vision of what British society could be.
Many people have given not just their time, but their creativity to our campaign. This week we have launched a remarkable campaign video, that was shot and produced by Emigrant Beard productions, a Bristol-based company of mostly Spanish nationals which specialises in internet documentaries on 'emigration in the UK from the emigrant perspective.'
Emigrant Beard approached us at a very early stage in the campaign and offered to make the video for free. We asked the company to come up with a concept based on the idea of disappearing people - and particularly disappearing workers - that would invite people to imagine what the UK would be like if there were no migrants in the country for one day.
Having agreed on this basic concept, Emigrant Beard asked us to give them a script that would be poetic and evocative. We then approached the playwright Steve Waters, author of Temple and the upcoming Limehouse. Waters welcomed the opportunity to participate in what he calls ' a wake-up to all of us to celebrate the diversity of our country and the vital role people of all nations play in the way we live and work.'
In little more than a day,Waters came up with a beautifully-turned rhymed script written as a short question and answer dialogue, in which migrants from various professions - baristas, surgeons, teachers, cleaners - tell their interlocutors that Feb 20 will be ' a day without us.' The 'questions' are spoken by the professional actors Linus Roache and Lee Ross, who generously - and in the current climate - courageously - offered their services for free.
For Roache, this was a philosophical decision, in keeping with his belief that 'we are living in a globalizing world. There is no going back, we need to be fearless in our embrace of diversity. This is the march of human evolution toward greater unity.'
The rest of the script was spoken by migrant 'actors' from Bristol. Carlos Blanco, who is also one of the cameramen and editors,appears in the film because ' I felt it was important first of all because I am a migrant and I don't feel that bad about it. I think all of us should be proud of it; to be a migrant is to be brave. I hope people realize that.'
For Nadia Castilla, the video was an opportunity ' to be part of a project that includes everyone and that sends such a positive message'. To Emigrant Beard's sound engineer Gerardo Pastor Ruiz, even the sound was part of the film's attempt to give ' a voice to people who needed to be heard.'
What gives the video its power and its visual poetry are the close-up shots of eyes, mouths and parts of faces, which powerfully highlight the humanity of people who too often are not regarded as people at all, but as intruders, usurpers and outsider.
The result is a not just a promotional video, but a short film of real beauty and emotional power, which we are proud to associate with our campaign. For the film's director Jacobo GF, the message of this video is: 'Lets make the United Kingdom an amazing place to live, a paradise for everyone who really appreciates it. It does not matter where are you from or what is your background as long as you contribute to the cause of making this place better day after day.'
This is not a perspective we are used to hearing in these bleak times, but we feel that nowadays it needs to be heard more than ever. As the film reminds us, migrants are not invaders and strangers, but part of society in which all have a place:
We live with you and work with you
We're part of this place we've travelled to
We're part of your today and your tomorrow too
February 20 is an opportunity to recognize that reality - and also to celebrate it, anyway you can.
Popular in the Community