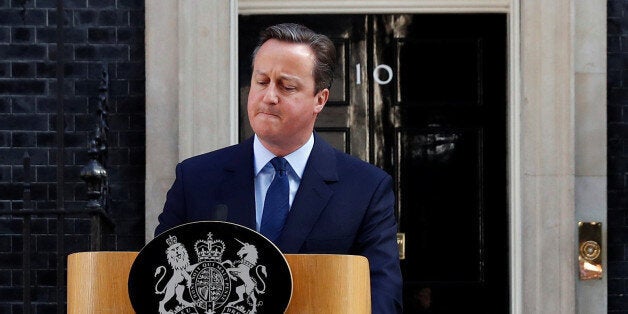 Young people and students voted emphatically for the UK to remain in the EU. We voted because we believe the UK should be a positive, hopeful and internationalist nation - but the Leave campaign's message of negativity, fear and isolation has been more persuasive. Our disappointment, our anger and our anxiety about the future is palpable today, and insincere platitudes from Boris Johnson will do little to assuage those who believe Brexit will mean fewer opportunities, reduced prosperity and a more divided society.
The result raises many critical questions for students. What will happen to EU students studying in the UK? What will be the impact on research postgraduates wanting to collaborate with European partners? Will the apprenticeship levy be scrapped as the economy slumps? Will graduates and study leavers be able to travel and secure employment opportunities in Europe? What will replace the European Social Fund, which enables so many people in poorer communities to access training and skills? These questions deserve answers, but they may not exist.
We were told to vote leave so we could "take back control" from Europe. It would be a bitter irony if the decision serves only to reduce the power and agency of young people and students. Now more than ever we need to ensure that the youth and student voice continues to be heard and reflected as we negotiate this painful divorce from our European neighbours, and it would be wrong if the older generation were to dominate discussions and decisions.
Of course, this is only the latest disappointment in a very long list. Tuition fees have soared, grants and Education Maintenance Allowances have been scrapped, campaigning and lobbying have been restricted by a Government allergic to criticism. The risk is that young people turn away from politics, that the message they take is that their interests will always be ignored. We need to renew our democracy, to amplify the voices of young people and to ensure that public policy reflects their needs as we negotiate to leave and beyond.
We can start by extending the franchise: NUS believes 16 and 17-year-olds should have had the right to vote in the EU referendum, as our research showed 76% would have voted if they could. It was a once in a generation vote, but the people who will be most affected were denied the chance to have their say.
The result may have gone against us, but I have been proud to lead a movement of students' unions that have engaged their members and the wider community throughout this referendum debate, up and down the country. We will have a vital role to play in bringing our communities together in the next few years, and in channelling the frustrations of students towards positive change.
We will also have a vital role in holding those who took us out of the EU to account. The Leave campaign have promised many things to many people, and they will be unable to meet all their commitments. By the time he was on a breakfast sofa, only a couple of hours after the formal result, Nigel Farage was already confessing his promise of additional funding for the NHS was a 'mistake'.
It would be so easy to be cynical when faced with such mendacity. Yet I am still hopeful. The energy, passion and idealism from students throughout this campaign has been inspiring. Students have a duty to keep Britain progressive, hopeful and fair, and I believe they will. It is up to our political leaders to respond in kind.
Megan Dunn is the national president of the NUS