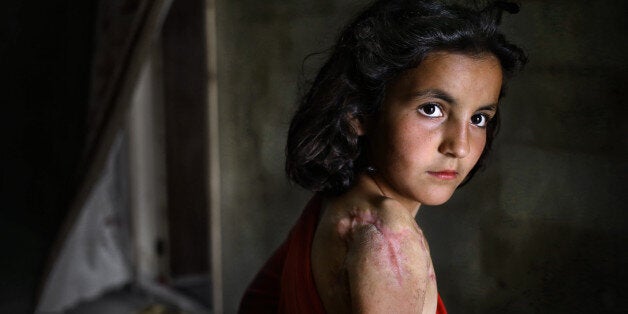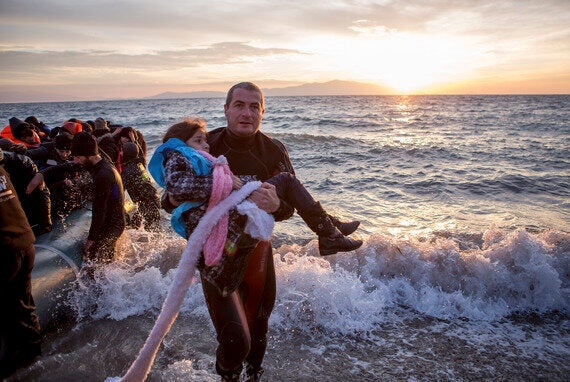 Photo credit: Karin Schermbrucker/ActionAid
Today marks five years since the start of the conflict in Syria, a grim anniversary of the worst refugee crisis since the Second World War and the worst humanitarian crisis of our time.
More than 11million Syrians (half of Syria's pre-war population) have been killed or forced to flee their homes. At the current rate, Syria - one of the cradles of civilization - will be on the brink of extinction in just five years' time.
And yet the world has largely stood by, watching with apathy at the sidelines while Syria is destroyed and thousands of Syrians die or brave the European seas to escape the place they once called home.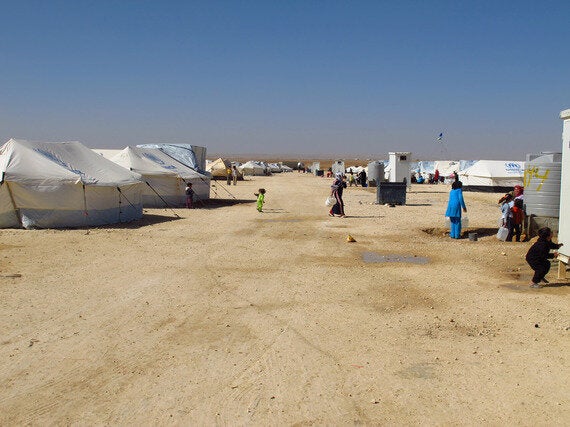 Currently 13.5million people inside Syria are in need of humanitarian assistance. An entire generation of young people have been exposed to the horrors of war and denied access to basics services such as education and healthcare. In addition, an estimated 400,000 people are living in besieged areas where access to help is limited, and where some are dying of starvation.
Over a million more have risked everything, crossing treacherous waters and travelling hundreds of miles in the attempt to reach Europe in search of safety - a journey which sadly some do not survive. The Eastern Mediterranean has become a graveyard and one of the most dangerous routes traveled by refugees. Since September last year, an average of two children have drowned every day while crossing from Turkey to Greece. Europe's failure to offer protection to those who need it most has been uncaring and at times even inhumane.
These are real people, many of them women and children, who have fled war, persecution and constant terror. People risking everything, desperate to reach a place of safety, but instead have been treated as a political embarrassment rather than people with dignity and human rights.
Those who manage to reach Europe safely, often arrive with nothing but the clothes they stand up in, cold, wet and traumatised after long and dangerous journeys at the hands of human traffickers.
On the island of Lesvos, one of the places where ActionAid works, we are operating women-friendly spaces for mothers and babies. There we met Rasal, who at five year's old was born into the crisis and has only ever known war. She fled war torn Syria with her family and arrived on Lesvos freezing cold and wet after the rubber boat she was travelling in capsized on some rocks. She told us: "I always remember fighting in my country. It's always been scary."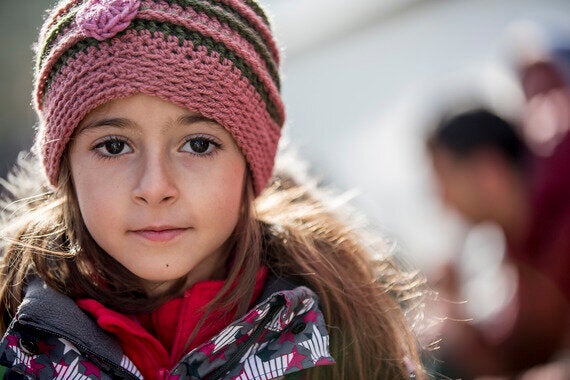 Photo credit: Karin Schermbrucker/ActionAid
We cannot abandon children like Rasal and their families to a future as dangerous and uncertain as her life has been so far.
The response to the crisis in Syria should not be words or war it must be concrete political action to end the war and offer immediate support to those fleeing its consequences.
The recent European Union deal to send back all migrants to Turkey in exchange for political and financial rewards is dangerous, irresponsible and could be illegal. The return of anyone from one country to another without spelling out the refugee protection safeguards under international law is a dereliction of duty.
The UK government has made a significant contribution to funding the needs of Syria's displaced in the region however it's response to refugees now reaching Europe is pitiful. The current plan to open our doors to 20,000 refugees over five years is failing to listen to people's cry for help and not nearly our fair share. That's just six refugees per constituency a year - a tiny amount compared to the scale of the crisis.
We've watched over the past five years as Syria has collapsed into destruction and chaos, a situation so bad where the only sane reaction is to flee. Where risking your child's life on an open boat at sea seems a better option than staying at home.
We cannot continue to turn our backs on the people who are asking us for help.
For more information on ActionAid's refugee crisis response or to donate to our appeal click here.