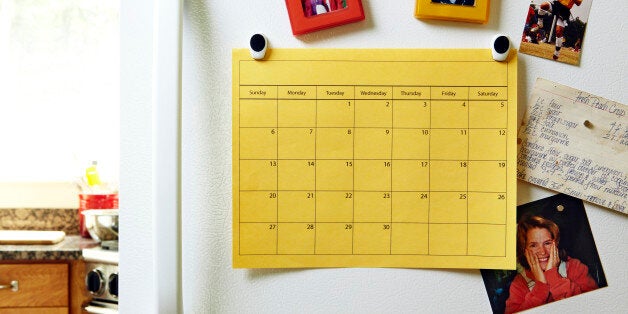 It's been a year since you died. 525600 minutes if 'Rent' is to be believed. '525000 moments so dear' (quite what happened to the other 600 moments is anyone's guess).
It's gone fast in many ways, though part of that could be because I lost a number of months to depression, sadness, anxiety, or whatever else you want to call it.
Time is a funny old thing. No matter what is happening, it continues. It can feel fast or slow, but ultimately, a second is a second, a minute is sixty seconds, an hour is sixty minutes. Time really does go on.
The world is a little darker without you in it. A little duller. Your laugh no longer bounces off the walls of the house. Your arms no longer gather me into a hug when I walk through the door. Your smile doesn't greet me as I come up the drive. I'm remembering things with a positive slant. Of course it wasn't always like that, especially once you were working late, or once you became ill, but who wants to remember the bad stuff? I still can't believe I'll never take another photo with you.
The depression is nothing new, you know that. Often, when you would wake me up on a morning, I would be crying - crying in my sleep, literally waking up on the wrong side of bed, having a bad day before I'd even moved a muscle. You would see me crying and give me a hug. You would get my clothes ready for me and remind me how to get dressed. You would feed me chocolate on an evening (because it could fix everything). You would only ever be a text away, even when you were ill. You would let me come into your bed in the middle of the night when the world felt dark and the nights felt never-ending. You would ask what was wrong but not expect an answer. Your calm, quiet understanding and love could carry me through the hardest of days and the toughest of nights.
I need a hug, Mum. Things were getting easier for a while but at the moment they are getting hard again and often getting from my bed to the kitchen feels like wading through treacle. It can be hard to move. Everything aches and I don't know why. Maybe my body is missing you. I have to set my alarm earlier in the morning to allow for the dazed confusion when I can't function or remember anything much at all when I wake up. Sometimes life can feel all over the place and I need a 'Mum hug' to ground me. A Mum hug to set everything straight. A Mum hug to make the world feel safe again.
I keep panicking that people are dying. You were the healthy one, the fit one. You ate well, had a normal BMI, exercised, never smoked, didn't drink much... the perfect candidate for a long and healthy life. I look at those I care about now and see walking diagnoses. I panic when I get a text from Dad or one of the boys. I'm waiting to hear that someone else is ill or someone else has died. It's only a matter of time.
A lot can change in a year, it seems. I've moved house twice, and well and truly moved out of the house I grew up in. I've started a new job - well, two new jobs, but one was short-lived. I think you'd like my boss and colleagues; they're on your wavelength. Both J and I have passed our driving tests (finally!). J has started at a new uni on a new course, and from the significant drop in the number of texts I receive on a daily basis, I can only assume he's enjoying it (or he's got fed up of my lack of replies...). E has started sixth form and seems to be loving it. He's met new people and worked out that every other week his frees align with his friend's and they can all go round to someone's house and eat pie. He's found someone at school who went to his nursery - we looked for his nursery class photo but couldn't find it. You would know where it was. Dad has started learning to swim front crawl, he's joined the local AmDram, he's continuing to use his share in an aeroplane to fly all over the place (though never as often as he'd like), and he's just about keeping on top of the selling FairTrade stuff at church. Pops has had a pacemaker fitted which brought a new lease of life - he's back to emailing us little poems and procrastinating raking up the leaves in his garden. We've all 'moved on' in our own little ways - maybe 'moving on' is the wrong choice of words, but we're all sort of continuing to live.
Someone asked me the other day if I ever talk to you. I don't. What is there to say? It'd be a pretty one-sided conversation. I often talk about you as if you were still alive, though. It catches people off guard sometimes. Most people have stopped asking now. Death is just a part of life, but not a part that people like talking about - as a palliative medicine doctor, you always said that people should talk about death more, and now I understand why. I don't think that death is something which should be feared. I was talking about this with E the other day, we both decided that if we were held at gunpoint we would rather die than be seriously injured. Not that people who have had serious injuries can't lead fulfilling lives, it's just somehow more scary to contemplate that than it is to contemplate death.
I miss you. Many people say 'time heals', but time only seems to make it harder. It's more time without you, more times where I've missed your advice, more time without a hug from you, more times that I've not been able to update you on my life, more times when you've not been on the end of the phone. It often feels like a gaping hole - I never knew that absence could hurt so much. The pain can be crippling.
Time has taught me how lucky I was to have you and quite how amazing you were. I hear stories from your friends, colleagues and classmates. I find your work online. Lessons you taught me come back to me when I'm going about my day. I take your values to work with me every day. I chat to people who never knew you, I describe my relationship to you (the ups and the downs, because it certainly wasn't all plain sailing), and they remind me how lucky I was to have had a Mum as amazing as you.
I know you wouldn't want us to spend time missing you. You would want us to make the most of every day. To take every opportunity and try our best in all that we do. You would want us to value the time we spend with each other, enjoy our jobs, and ensure that we play as hard as we work. You did all these things with such apparent ease. I have no idea how you kept everything going, I struggle with a fraction of what you did, but you did it. You worked hard, played hard, loved hard. An incredible wife, Mum, daughter, colleague, doctor, auntie, congregation member, band member and friend, right to the end.
I want to say that I'm sorry for not being more, doing more and achieving more. But I know you would tell me that my best was good enough and I need to be kind to myself. I want to say I'm sorry for not always being kind to myself - I'm not sure what your answer would be to that (probably a hug).
I'll end this here. It's very long and nobody wants to read all that. Plus, you can't exactly read it so I'm not sure why I'm writing it. Maybe in a vague attempt to help someone else. Perhaps an effort to make sense of some of the crap filling up my head. I don't really know.
I miss you Mum. Lots of love. Xxx
If you would like to donate online you can do so here.
If you'd like to donate via your phone, please text 'FOYO53' followed by £1, £2, £3, £4, £5 or £10 to 70070.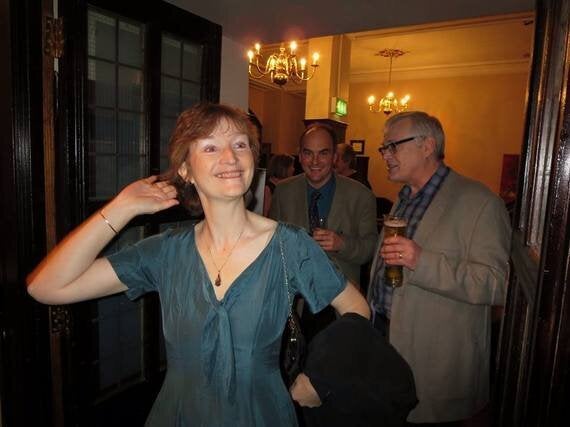 Related