New survey reveals major shortfall in UK student income vs living costs, and exposes growing tensions between parents, students and the government.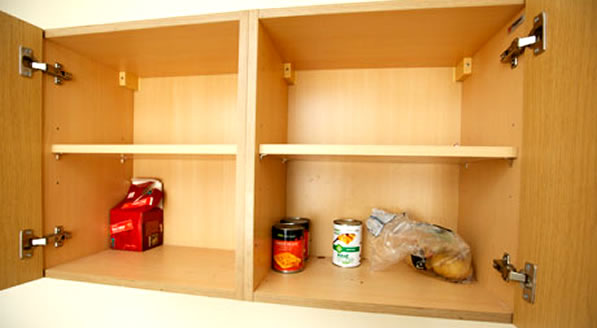 One-third of current university students feel the Bank of Mum and Dad doesn't give them enough financial support, according to this year's National Student Money Survey by Save the Student.
The survey found that the average student in 2014 spends £735 a month (down 5% on 2013), whilst a typical maintenance loan only covers £458 of that.
Where are students finding the extra £277 of income every month?
Considering student loans are means-tested against household income, it seems the government expects parents to chip in.
One student commented:
"My student loan doesn't even cover my rent for a year. I have to borrow £1,000 off my parents and then use an overdraft, credit cards and savings (that I have none of now) to put me through uni each year."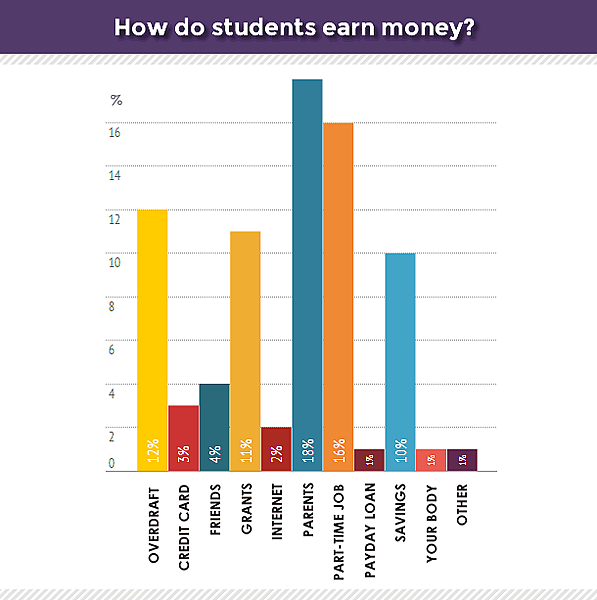 Almost 20% of students admit to relying on their parents for income, with just one-in-six having a part-time job.
The biggest surprise is that universities provide some level of financial support to just 10% of students, despite increased hardship funding being a condition of the 2012 tuition fee hike. Only 8% would turn to their university in a financial emergency, with a quarter of students preferring a bank loan.
The stress resulting from having to make up the shortfall appears to be having a knock-on effect on broader student welfare too, with almost one-half of those surveyed claiming that money issues affect their academic studies and almost two-thirds admitting that their diet suffers due to a lack of money.
Whilst many students seem to believe that their parents could do more to help, most are grateful they're able to support them at all. Others would rather accept full responsibility for their own financial situation than approach their parents:
"I'd rather accept more debt and not be reliant on my parents!", said one student.
Either way, it is clear that the student finance system is severely flawed, with students from middle class backgrounds hardest hit. Another student vented:
"Just because my parents are together I get hardly any money in comparison to someone with divorced parents who gets the maximum, even though one parent is richer than both of mine put together."
The government must increase the maintenance loan amounts to cover basic living costs. It's a thorny issue of how much parents should contribute to the shortfall, and it entirely depends on individual circumstances.
Ultimately I don't believe parents should have the expectation put upon them. However with hearing daily horror stories of students living on the breadline, I feel it's still important that parents are made more aware of the situation their child at university may be in.
See the full visual report on this year's survey here.