South Africa is now focusing on responsible and sustainable tourism, particularly for its safaris. It's the first destination in the world to offer "Fair Trade for Tourism".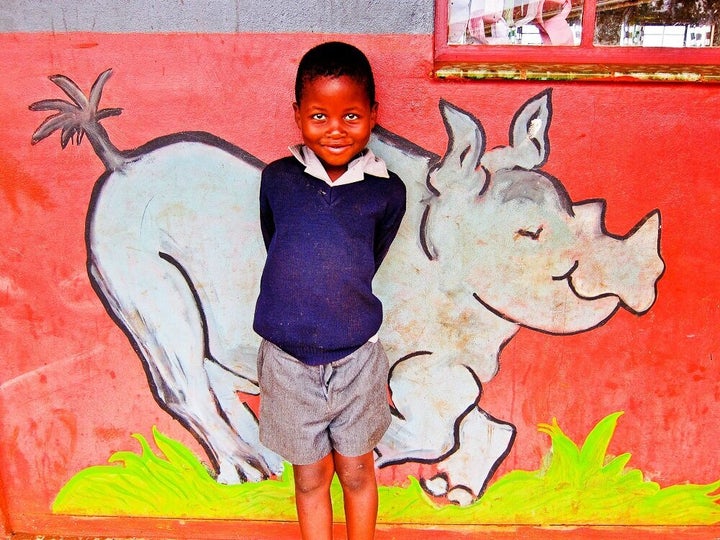 Hluhluwe Umfoluzi Game Reserve
I arrive in Durban and travel three hours north. Hluhluwe is the oldest game reserve in Africa and, after a quick lunch at Hluhluwe River Lodge, I'm soon at the gates. Right in the medium distance is a huge herd of elephants going at quite a pace along the river bed.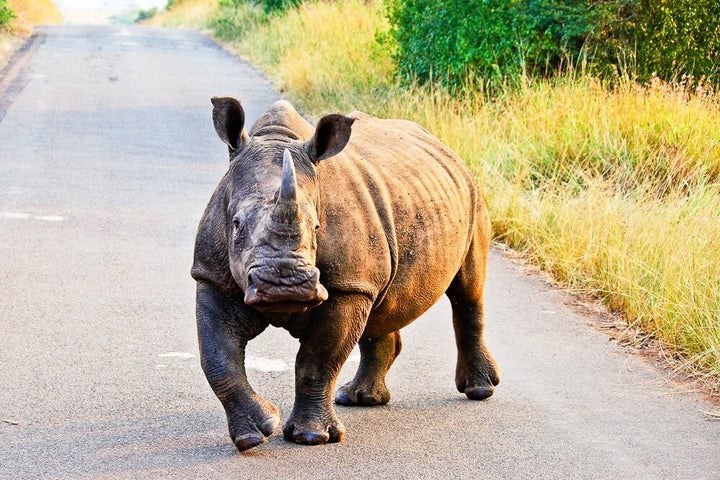 Soon there's an even better treat - 2 white rhino are in the grass and gradually move on to the road to block my path. Now I'm worrying they're too close but the ranger tells me not to worry. Still, one of them does rear its head and give our vehicle a long stare, before ambling back into the bush. And as the sun begins to set, a few zebra pass on their way to a water hole.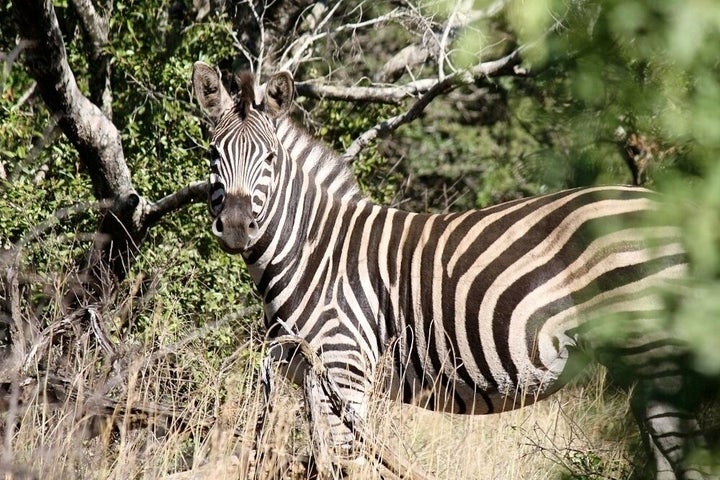 Phinda Private Game Reserve
Next stop is the Phinda Game Reserve, founded in 1992, around an hour away from Hluhluwe. Leopard and hyena were already here but the rest of the game, including cheetah, lion, leopard, elephant, buffalo and white and black rhino, has been reintroduced. The result is 25,000 hectares of wilderness with top end luxury lodges where you can see all the big five in a morning - that's if you are very lucky.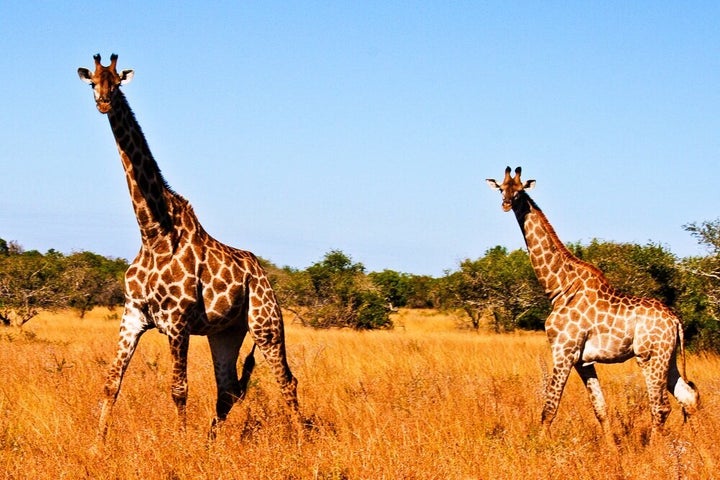 Game drives here are a two person operation. There's the usual ranger driver, but sitting on a seat, exposed out front, is a tracker who's there to look for any signs of animals. Soon there's some excitement as we pick up the trail of a lion and her two cubs. We follow the tracks to a waterhole but, it appears that she's already left, and suddenly we see her, far away on the ridge, looking down on us. I'm told that the animals here are used to vehicles, so we make our way noisily, blundering through the bush, with a dazzling display of serious off-roading by Brett, our ranger. He gets as close as he can, but the lions are resting under a tree at the edge of a precipice and, although I can see them, it's too dangerous to take the vehicle any further.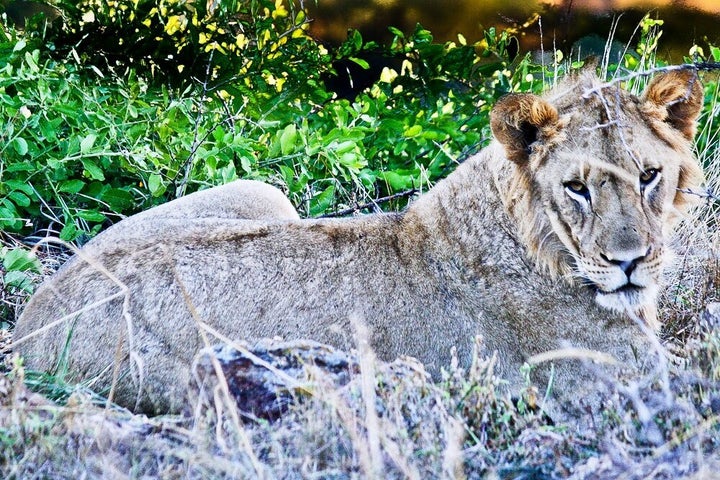 Back at the waterhole, there are a number of hippos soaking in the water, grunting loudly as we approach. A feature of Phinda game drives is an obligatory sundowner and I enjoy a couple of gin and tonics, watching these marvellous animals. On the way back to the lodge, in the pitch black, we almost bump into white rhino crossing the road. It's a mother and her two babies and the tracker ensures that he doesn't shine his spotlight directly into her eyes, just in case she panics and gives us trouble.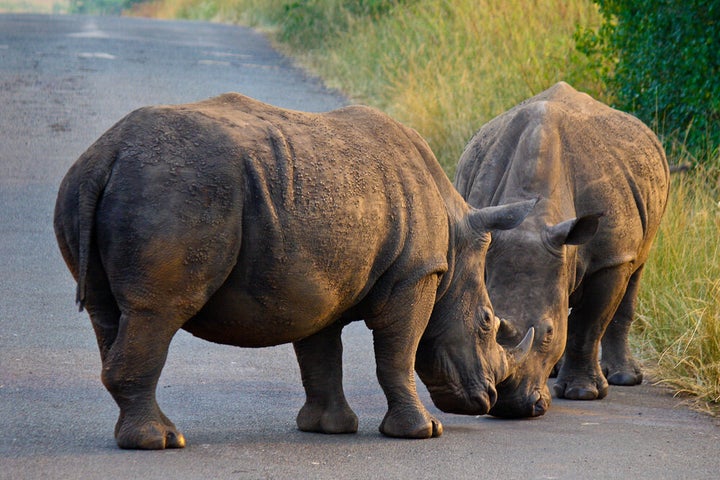 Rhino poaching is a serious problem in South Africa, fuelled by demand in Asia for their precious horn. 448 were killed last year and, this year's tally is nearly 550. So far in Phinda they've been lucky but neighbouring reserves, including Hluhluwe, have all had their casualties. There are a number of anti-poaching initiatives in KwaZulu-Natal including a dedicated aircraft, but with the price of a horn running to $65,000 on the black market it seems they are fighting a losing battle. Indeed, the black rhino faces a serious threat of extinction if the rate of killing continues to increase. Ironically I never see these animals during the day at Phinda, but have to content myself with night sightings - it seems they are taking their own precautions to avoid the poachers.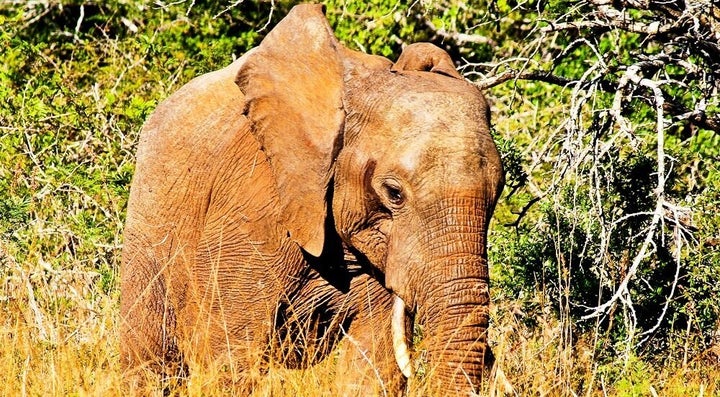 My big worry in coming all the way to Africa was that I would see very little. During my time in Phinda, however, I get to see lion, elephant, buffalo and rhino, 4 of the Big 5, and I'm only missing leopard, notoriously difficult to spot, although I'm told the population is on the increase. It's more than made up by tracking a cheetah, and her 2 cubs of 15 months, as they hunt their dinner. I watch mum patiently keeping her eye out for predators as the cubs lag behind, one trying to climb a tree, the other taking a long drink of water. Finally they settle for an afternoon nap and, as soon as we've left them, we stumble on a lioness and her 4 cubs, also indulging in a quiet afternoon snooze.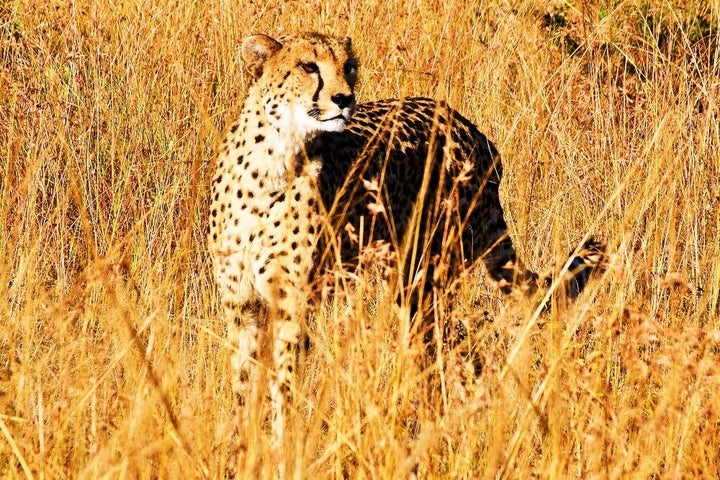 It's easy to get blasé when there's such an abundance of wildlife in front of you. After a while, you begin to regard giraffe, zebra, impala, nyala, kudu, and warthog as commonplace as you track their traditional predators. But this is an extraordinary experience and the trailing and tracking and occasional disappointments make an essential part of the adventure. As one of the rangers observed "Our job is to track and observe and leave without the animal knowing you are there." I would add that our job as tourists is to ensure that our travels are sustainable and responsible at every point.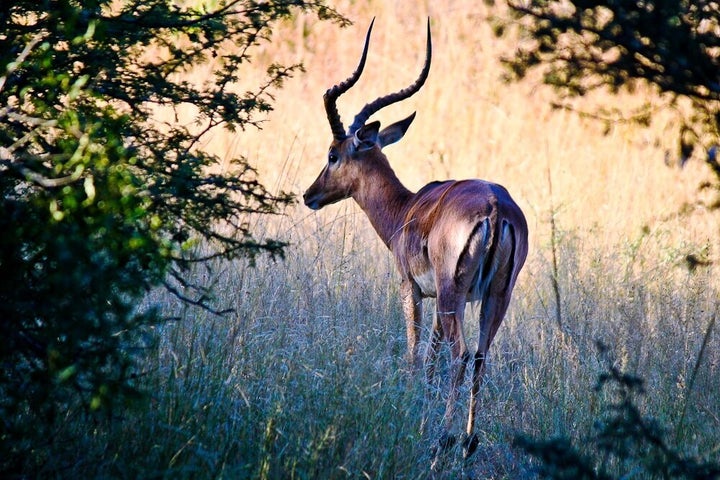 All pictures copyright Rupert Parker.
Related