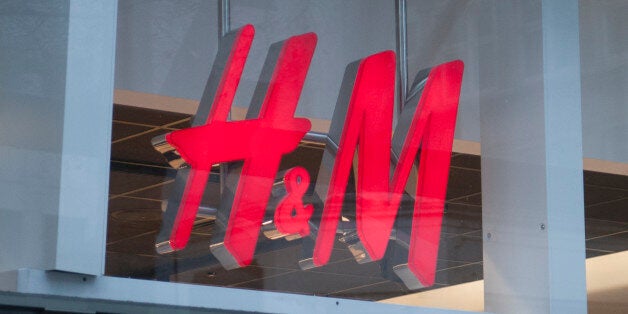 The new H&M advert is being praised for its depiction of real women - which I think is great - but they are missing a huge opportunity to include disabled women.
Marketing money should certainly be spent on representing the women that are actually buying their clothes in their advertising campaigns. Although I'm only 3ft 9 inches, fashion has always been a major part of my life.
Research by disability charity Scope found two thirds (68%) of disabled people feel the need to disguise their disability as a result of stigma and negativity. Many disabled people hide their disability because of lack of confidence and fashion can be a form of expression that breaks down barriers as a talking point.
As a teenager I had body issues which were amplified by the constant staring in the streets from people who were intrigued by my wheelchair and short stature. At one point, the staring became intolerable and I broke down in tears in the middle of a busy shopping high street. My older sister consoled me, "Do you ever think that maybe they are looking at you because your dress sense is amazing and you have so much style?"
Since that day, fashion has meant more to me than just garments to keep you warm and cover your modesty.
I'm currently residing in the trendy east London area that is Shoreditch and I would classify myself as a 'fashionista'. I go shopping on the High Street almost every week but I still don't see images of people like me staring back from the hundreds of advertisements. Are disabled people simply not interested in fashion or our appearance? Are the clothes just not catered to fit us as we sit in wheelchairs, amputees or short in stature? Are we not beautiful or aesthetically pleasing enough to grace the pages of magazines or billboards? Do we not see ourselves as sexual and people to emulate?
I am living proof that none of those statements are true.
I am regularly stopped by people remarking on my outfit or makeup technique. I am an actress and appear regularly on the television and people are not offended by my appearance. So why is the fashion industry still ignoring those with disabilities?
People with disabilities make up 20% of the population and are consumers just like the rest of the population. Surely if there are more positive images of people with disabilities and disabled models in our shop advertisements those 20% will consume and purchase more.
It also makes good sense for businesses to target disabled people. The Government estimates that our spending power - the purple pound - is worth over £200 billion a year. Every fashion company should be looking to a get a piece of this market. There would be a huge advantage for the companies that start using disabled people in their advertising campaigns.
And it's not just advertising and the fashion industry that needs to rethink their approach to 'diversity'. Much more still needs to be done in media too to ensure disability is more visible and disabled talent is used. If only 50% of people say they have met a disabled person, then seeing people with disabilities visually in advertisements is a way of normalising disability. The disability charity Scope's 'End the Awkward' campaign looks to address this - the general public still say they feel awkward around disability and the visibility of disabled people in advertising and media could go some way to address this.
I applaud the new H&M campaign and love to see strong women on our television screens, yet I as a woman with a disability, I cannot relate to any of the women featured.