Take a look at the news and you'd be forgiven for thinking that 2015 was not one of humanity's finest.
On a daily basis the headlines of every major news organisation have shown us just how cruel, judgmental and murderous we as a species can be.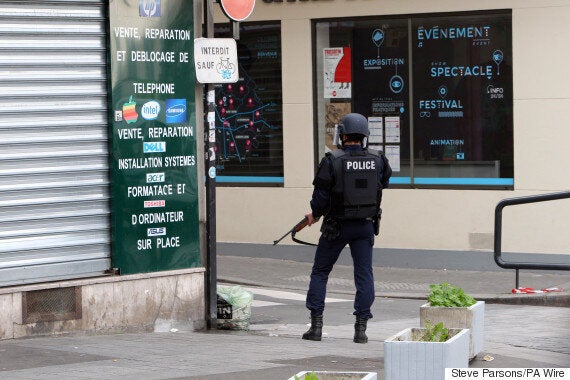 Police during a raid on an apartment in the Saint-Denis suburb of Paris.
From the devastating attacks in Paris, mass shootings in the USA, to the heartbreaking refugee crisis there's been no shortage of examples that when we want to be, we can accomplish truly awful things.
Which is why when I saw that Twitter shared its key statistics for the year, I had prepared for what would be simply a confirmation of my worst fears.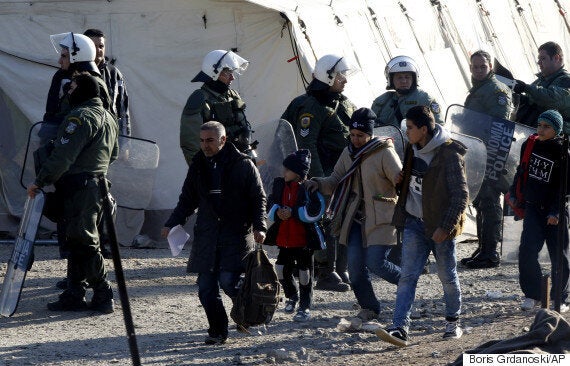 A refugee family passes beside Greek riot police officers at a refugee camp near Idomeni.
With Twitter fast becoming the go to place for abuse it seemed only logical that the figures would reveal a truth which we all felt was inevitable - that social media is the breeding ground for hate.
What I saw shocked me, but not for the reasons you might have expected.
Twitter's most influential moments were not trolling campaigns, messages of hate during a terrorist attack, nor were they based around celebrity gossip or the revelation that the world's most famous pop star does indeed have a penis.
Instead, these were Twitter's most influential moments:
With exception of the #TheDress (because it truly was an exceptional moment), this list is the single biggest piece of evidence that all is not lost.
When I first saw the list the journalist in me scoffed and thought this has to have been curated, there's no way that all of these are conveniently the most 'influential' moments. In fact, what does influential even mean.
I got in touch with Twitter and asked them clarify what it meant. Sure enough they replied confirming that these are the events which secured the most amount of engagement on Twitter last year. You did this, not Twitter.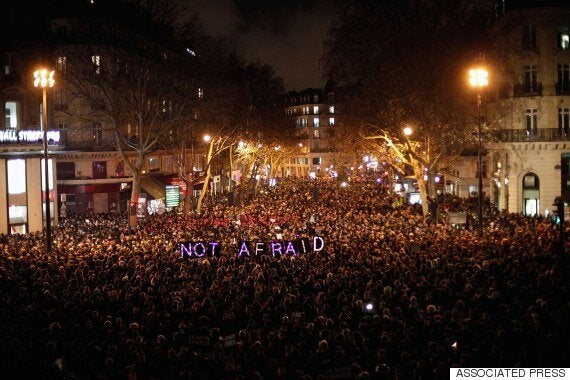 After the horrific attacks in Paris what did people do? They took to Twitter, changed their Facebook profile picture and in their millions took to the streets to show solidarity.
When same-sex marriage equality in the UK and Ireland became official, the overwhelming majority of our population didn't go and vent, instead we sent messages of love and congratulations to friends and family.
#BlackLivesMatter became the binding agent for a discussion in America which has been so long overdue.
#RefugeesWelcome was for me, personally, one of the most heartwarming to see. The rise of UKIP and the increasing concerns of immigration in this country have troubled me deeply, so it was a hugely affirming moment to see this hashtag rise up against what was becoming an increasingly more extreme rhetoric from those that opposed what is at it's absolute core, a humanitarian crisis.
Of course we, as a nation, wouldn't stop there.
Who can forget the heartbreaking moment when Laura Bassett scored an own goal against Japan. While it meant that England were out of the FIFA Women's World Cup, the fact that the population even knew about it is a credit to changing attitudes in sport.
The Lionesses might have suffered a horribly unlucky end to the tournament but the fact they had gotten so far ignited a passion within the nation and they have, I know it, changed the sport beyond all recognition.
Two major sporting events took place this year, the men's Rugby World Cup, and the FIFA Women's World Cup. Look back at the list, if that isn't progress I don't know what is.
Maybe I'm just being naive and romantic about the world, but I know that after the London riots the resounding images that stayed in my head weren't of masked mobs terrifying a shop owner but of what happened the following morning, when London grabbed its brooms, rolled up its sleeves and went to help clean that man's shop.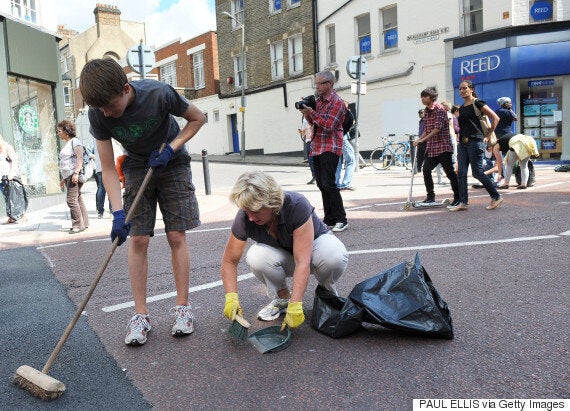 I had begun to worry that after what has arguably been one of humanity's most trying years that this image would soon be a thing of the past. Instead, we've come back stronger than ever. This list of hope, progression and tolerance is, for me, the only Christmas present I could ever want.