Crowds have flooded the centre of Paris for a historic demonstration against terrorism which has reportedly attracted more than 3 million people - becoming the largest protest in French history according to the country's government.
World leaders including David Cameron, German Chancellor Angela Merkel, Spanish Prime Minister Mariano Rajoy and Israeli leader Benjamin Netanyahu joined French President Francois Hollande for the mass rally at the city's Republique Square this afternoon.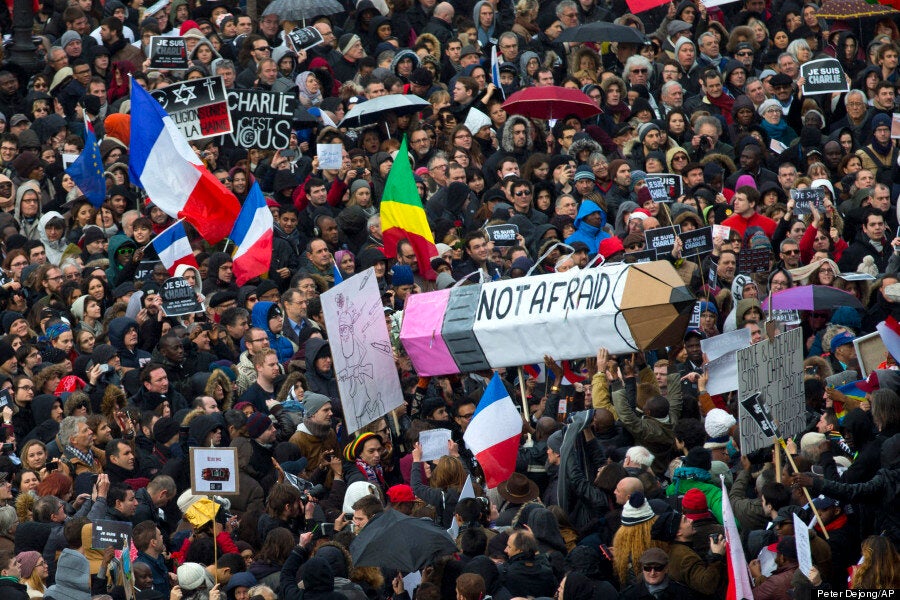 Demonstrators hold a large pencil aloft to symbolise freedom of speech
Demonstrators waved flags on the monument at the center of Republique Square - many of them French tricolors but other European nations were also well-represented.
Many held up oversized pencils, which have become a symbol of freedom of speech and freedom of the press, after cartoonists and journalists were murdered at Charlie Hebdo magazine which had printed satirical cartoons attacking the prophet Muhammad.
Others had banners reading "Je suis Charlie", which has become the slogan for the movement in the wake of the attacks.
One woman held a poster reading "Against the stupidity that kills".
"Today, Paris is the capital of the world," President Hollande told his government before the protest. "The entire country will rise up," he added.
Paris was on high alert for more violence, with a huge police presence on the streets as the crowds converged and leaders walked side-by-side with protestors.
In an unprecedented show of unity, the leaders of Israel and the Palestinian Authority are both attending the rally.
Former French President Nicolas Sarkozy and his wife Carla Bruni-Sarkozy also joined the crowds.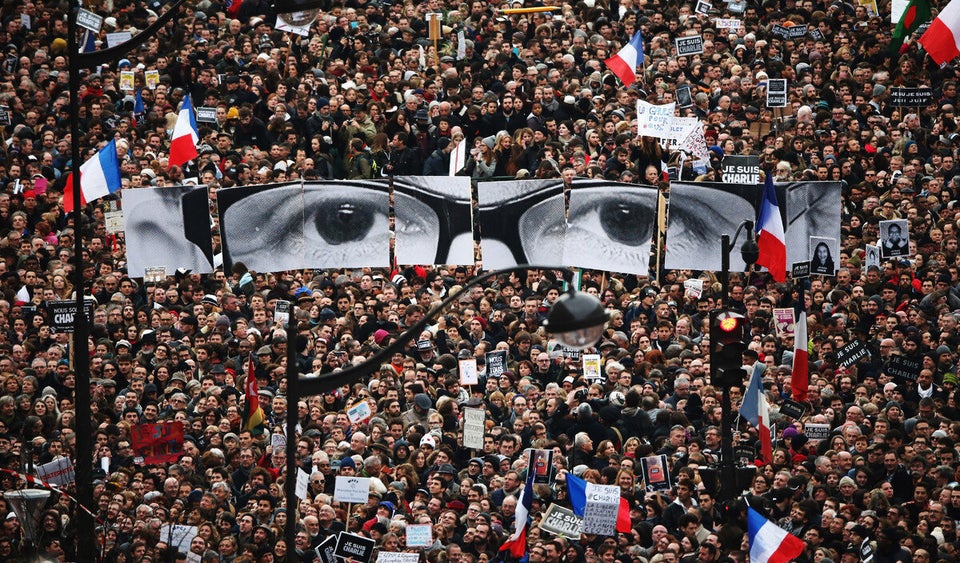 Paris terror attacks march