This is the moment armed police storm stormed a Jewish supermarket in Paris where a gunman linked to the Charlie Hebdo massacre was locked in a stand-off.
Explosions and gunfire were heard at the Hypercasher Vincennes, a kosher store in Porte de Vincennes in the east of the capital.
Hostage-taker Amedy Coulibaly was killed in the stand-off but at least four hostages are believed to have died.
Pictures of the scene show some of the survivors being carried to safety by officers in riot gear.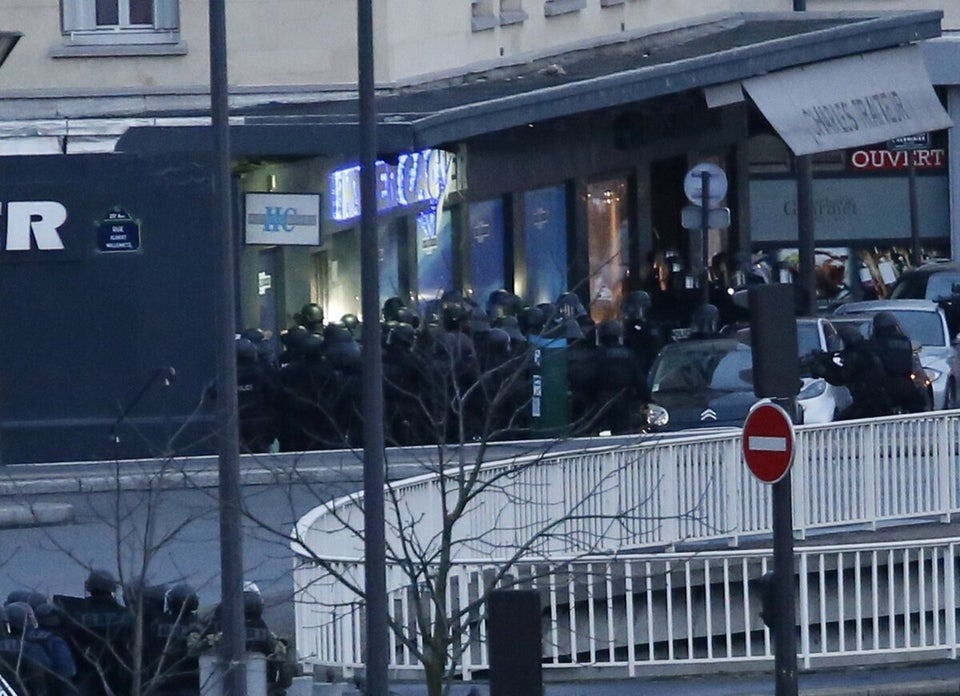 The Moment Police Storm The Grocery Store