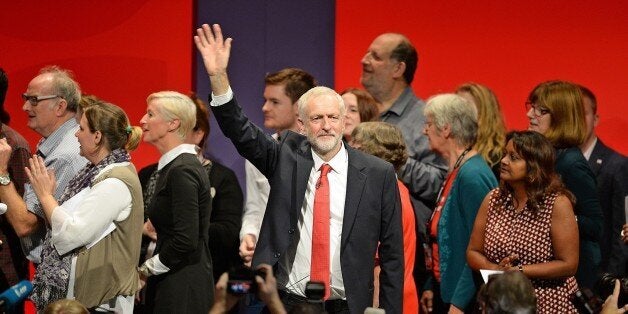 Labour started their conference by voting not to debate Brexit, and finished it with Jeremy Corbyn hardly mentioning it in his closing speech. Unfortunately it seems that on the biggest issue facing the country, Corbyn's Labour has thrown in the towel. Here was a quiet man turning down the volume, especially on Europe. Crucially, the Labour leader confirmed he won't fight for Britain's membership of the Single Market, which is vital for jobs and our economic future. Instead he called for "access" to the European market. But that could mean anything. The whole world, including North Korea, has access to the EU single market. The reality is that anything less than full membership of the Single Market, as the British car industry today made clear, would risk doing serious damage to jobs and our economy.
Added to that, which should be enough to put off any pro-European, centrist or progressive voter, Labour still have no credible alternative plan for our country including for the NHS. There were no major policy announcements in Corbyn's speech. The proposed 1.5% increase in corporation tax would only raise around £1.2billion in its first year, hardly enough to tackle the huge cash crisis facing our NHS and social care system. The only sensible policies Corbyn did propose were longstanding Lib Dem policies, including lifting the borrowing cap for local authorities, a ban on arms sales to Saudi Arabia and boosting cash for disadvantaged children through the pupil premium.
Labour under Corbyn's leadership are hopelessly divided and have no plan for the economy. They are effectively now two parties, one that wants to win but is being suffocated by Corbyn, and his clique who only love the politics of the placard. Perhaps the biggest problem with them is they are obsessed with re-fighting the battles of the past, instead of preventing the damage this Conservative Brexit Government is doing to our future. Now, in the wake of the Brexit vote those divisions are more exposed than ever before.
Ultimately Jeremy Corbyn's speech on Wednesday was aimed at the hall and not the country. It was the verbal version of a safety blanket, trying to bring his warring party together. But it won't work and it won't last. As I know, when I gave my speech last week, conference speeches are always a balancing act. But my message to the wider country outside the conference hall was clear.
With our country facing huge challenges - from inequality and injustice to an NHS and social care in crisis and an economy in jeopardy - we are left with a reckless, divisive and uncaring Conservative Government and Labour fighting among themselves with no plan for our future. That's why the Liberal Democrats are needed more than ever. We are the real voice of opposition to the government and the only party fighting to keep Britain open, tolerant and united.
Tim Farron is the leader of the Liberal Democrats and MP for Westmorland and Lonsdale