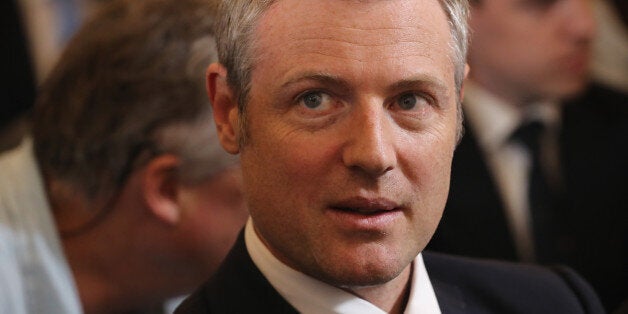 The energy and commitment shown by the Liberal Democrats in the Richmond Park by-election demonstrate just how much is riding on it.
Tomorrow's vote is our chance to send a strong message to the Government that the Liberal Democrats will not back down. We will not stay silent as the Conservatives pursue their 'hard' Brexit agenda, a third runway at Heathrow and damaging cuts to the NHS.
It has been inspiring to see members and activists come from all over the UK to pitch in to help. I have even heard of volunteers coming from as far as Europe and Canada! The campaign offices in Mortlake and Kingston have been bolstered by wave after wave of helpers, devoting their spare time to knocking on doors whether rain or shine.
I recently had the pleasure of joining our candidate Sarah Olney at Downing Street to present a petition against Heathrow expansion, signed by 3,500 local residents. Zac Goldsmith couldn't stop the runway as a Conservative MP, and would be even more powerless to stop it as an independent.
Sarah Olney would be a highly valuable addition to our team in Parliament. She has real life experience, and has worked hard to forge a successful career as an accountant. Sarah is one of thousands of new members who have re-energised the party, and whose voice - now, more than ever - is needed in Parliament.
She is committed to fighting against a 'hard' Brexit. The Government seems to think they have a clear run in conducting Brexit negotiations in whichever way they like, regardless of Parliament or the British people. Thousands of jobs and livelihoods are at stake, but the Conservatives refuse to give the public 'a say' in their futures. "Brexit means Brexit" means absolutely nothing.
Over the next 24 hours, the Liberal Democrats will continue to make the case to the undecided residents of Richmond Park and North Kingston. Many Conservative voters feel let down by their party's blind stumble into Brexit, and the Lib Dems provide the best challenge. A vote for anyone except Sarah means a vote for Zac. The Green Party have recognised the strength of her candidacy and withdrawn their candidate. Meanwhile, Zac has been backed by UKIP and campaigns alongside hard-Brexiteers like Jacob Rees-Mogg MP.
The gap is closing. From a deficit of 38.9% to a single-figure gap in the polls, more and more people are backing Sarah. On the doorstep, Richmond and Kingston residents have been expressing their deep concerns about the direction of the country under Theresa May and her Government, and the complete lack of opposition provided by Jeremy Corbyn's Labour Party.
The Liberal Democrats have a winning argument, we just need to make sure people get out and vote.
The Witney by-election showed what can happen when people take action. To slash the Conservative majority in David Cameron's former seat by more than 20,000 votes was staggering. This time, the Liberal Democrats can go one better.
The party's success in Witney surprised the Conservative Government, and showed the public that our fightback is well underway. An even stronger challenge in Richmond Park would shake the Government's resolve. It would be a huge victory for progressive, liberal values.