Police dismantled the final umbrella movement protest encampment in Causeway Bay, Hong Kong on Tuesday morning. Traffic was restored around lunchtime as police made 20 arrests.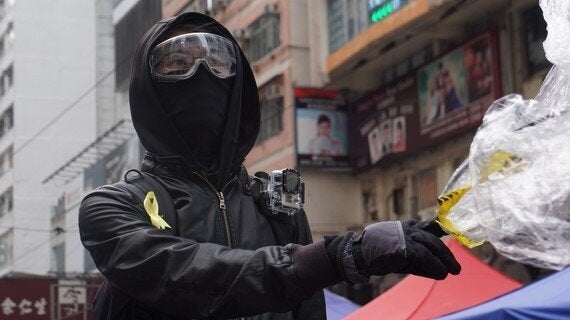 After 79 days of protest, pro-democracy demonstrators were given 30 minutes to pack up and leave. Most left the area, but around 17 people remained at a sit-in awaiting arrest.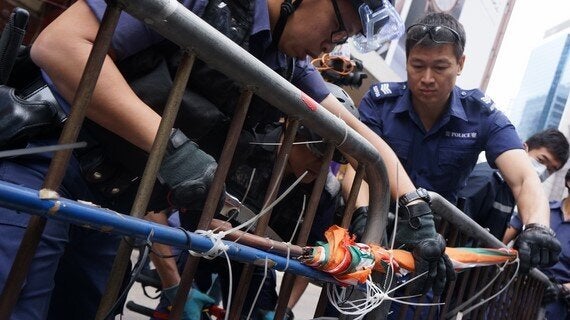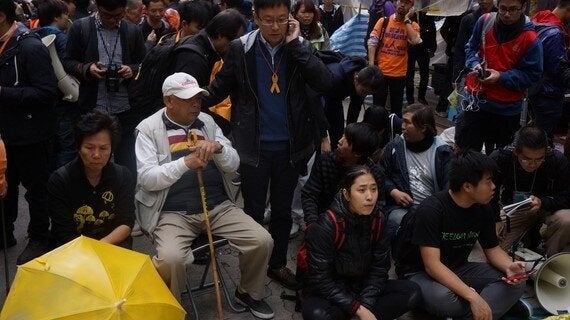 Police in tactical gear and street cleaners removed tents, debris and barricades from the area.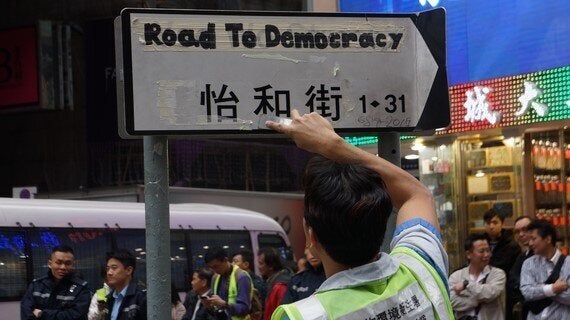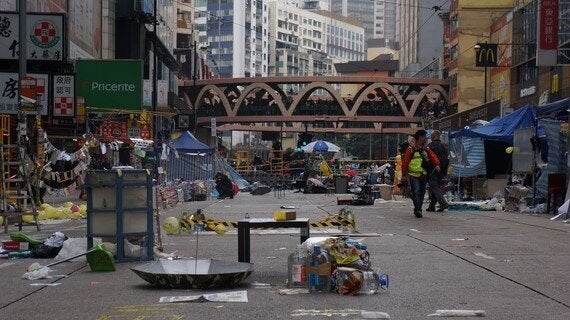 Unlike at other 'occupy' protest sites in Hong Kong. there was no court injunction in place against the Causeway Bay occupied zone. However, police took initiative to clear the area as the protest was always considered to be an 'unlawful assembly' under local law.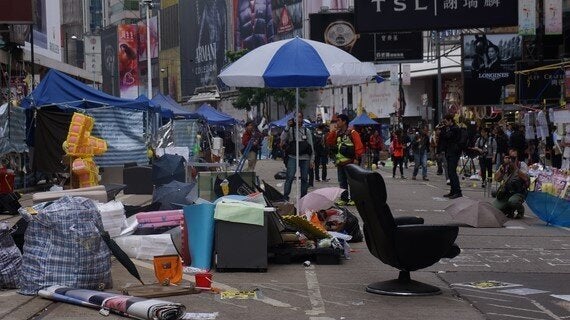 The Causeway Bay outpost served as an annex to the main protest camp in Admiralty, which was cleared by police and bailiffs last Thursday. 209 people were arrested during the day-long operation.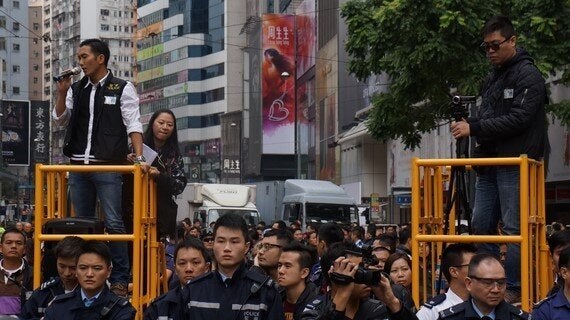 Protesters holding vigil in the busy shopping district said that the Causeway Bay site acted as an 'advertisement' for the former-encampment near government headquarters.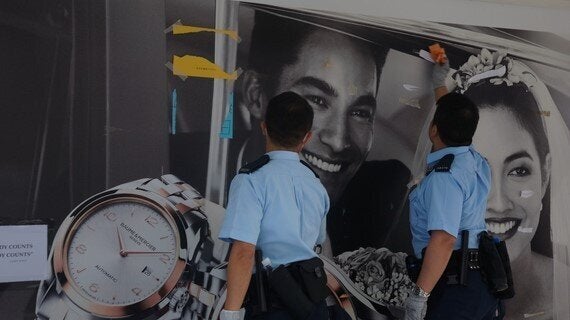 In the final weeks of the Occupy protests, fewer than a hundred people were present at the Causeway Bay site.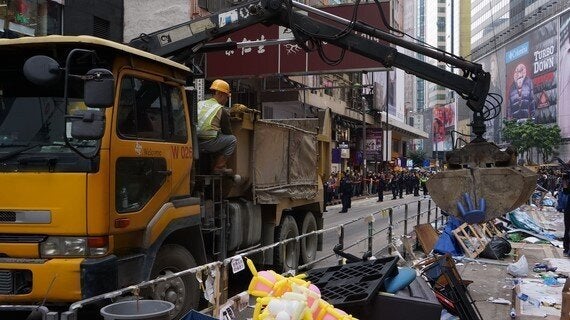 At one point it was connected to the main camp. When police fired tear gas on September 28th, protesters were pushed eastwards on Hong Kong Island. Roads were later reopened between the two camps.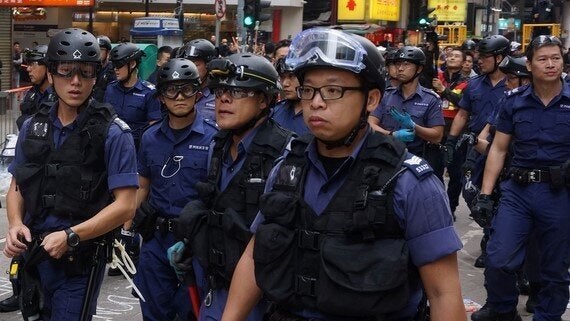 The Causeway Bay camp was a hub for art and crafts and escaped the drama of the Mong Kok and Admiralty sites.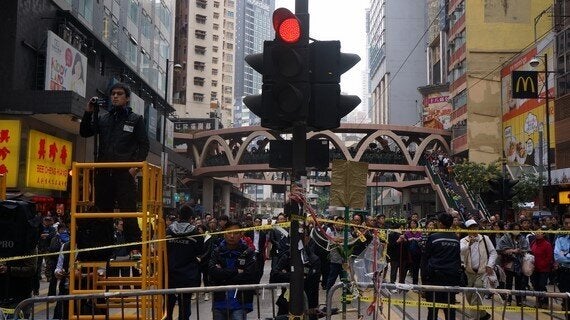 The New York Times described it as 'the Lichtenstein' of the protest camps.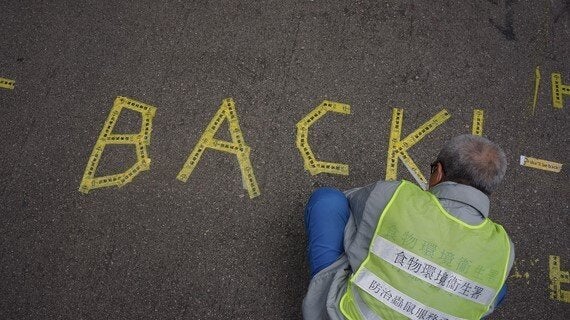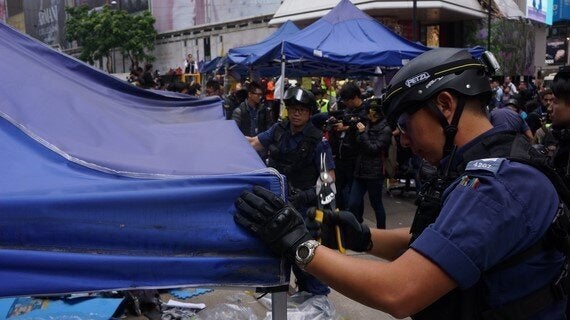 Pro-democracy activists and students in the former-British colony have been demonstrating against a plan by Beijing to allow free elections in 2017 but with only two or three pre-approved candidates allowed to stand.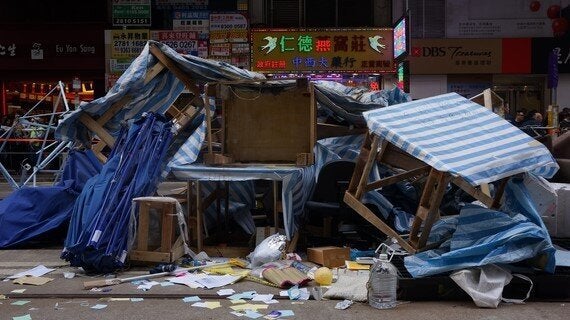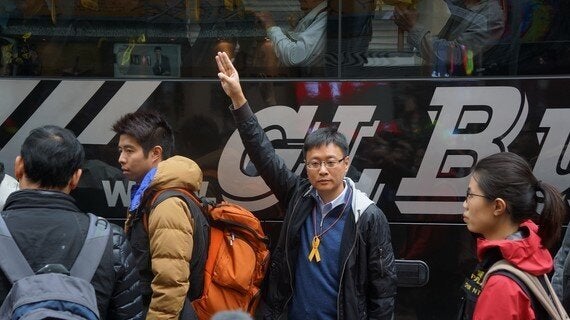 Students have vowed to continue the campaign of civil disobedience though there are no immediate plans for further occupations.