Fifty-two days after the main Umbrella Movement 'occupy' camp was cleared, Hong Kong protesters returned to the streets on Sunday for a pro-democracy rally.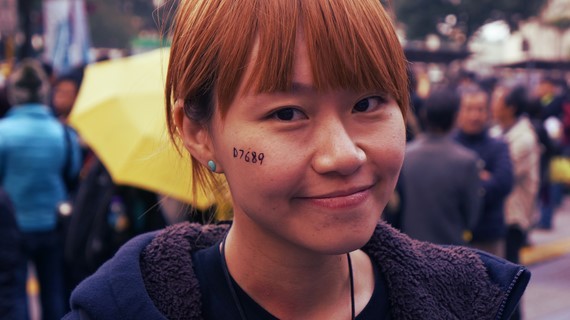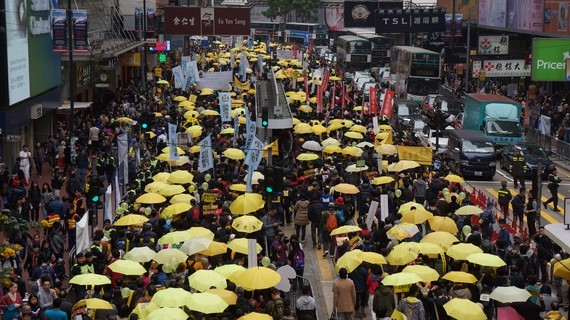 Organisers say 13,000 took part, whilst police estimated that 6,600 were present.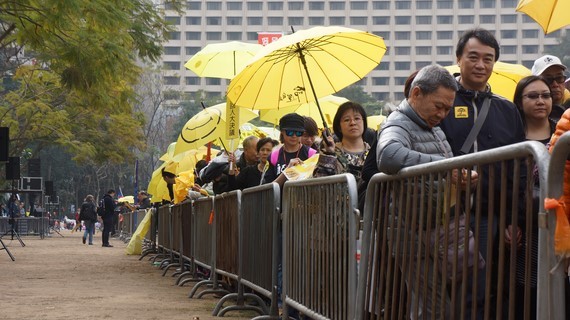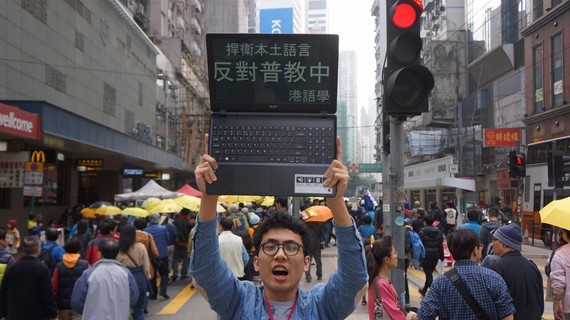 Student protest leaders protested alongside pan-democratic lawmakers.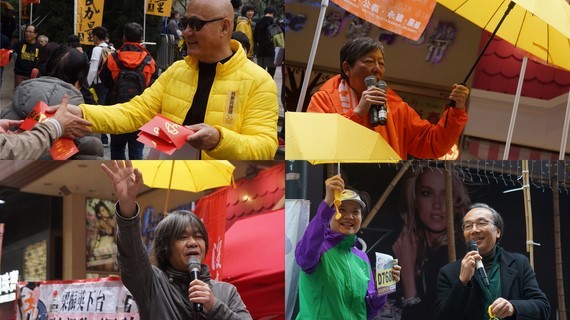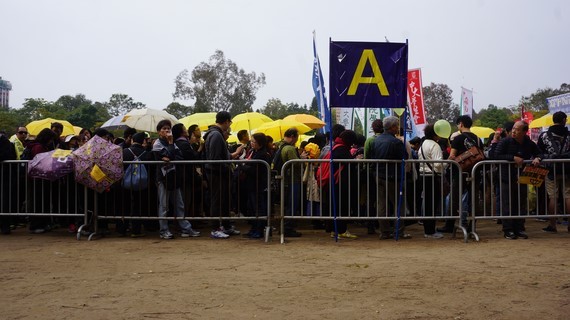 Pro-democracy legislators have pledged to veto a proposal from Beijing ahead of the 2017 Chief Executive elections in the former-British colony.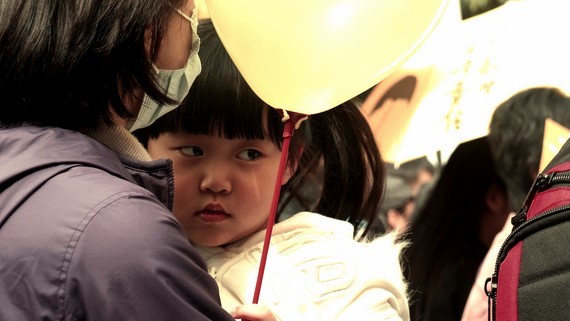 If Beijng's plan is approved, Hong Kongers would be granted universal suffrage, though they will only be able to choose from two or three pre-approved candidates.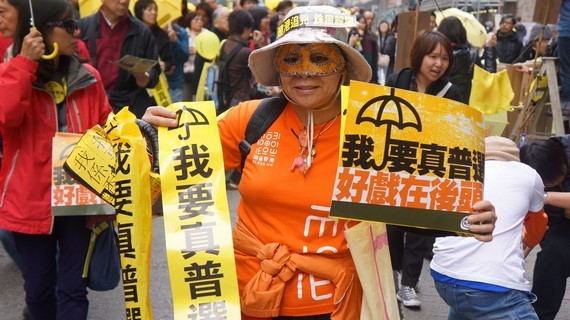 Demonstrators say the proposal, which sparked the Umbrella Movement protests last year, amounts to 'fake democracy'.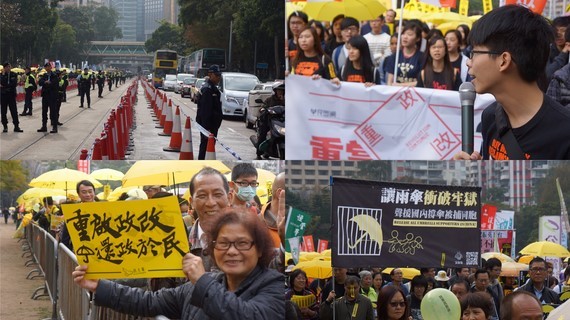 Dozens of liberal groups were fundraising along the route, including political parties, campaign groups, environmental NGOs and charities.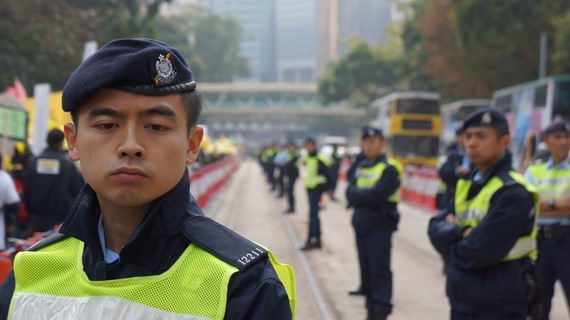 Yellow ribbons, umbrellas, universal suffrage banners and placards were everywhere to be seen.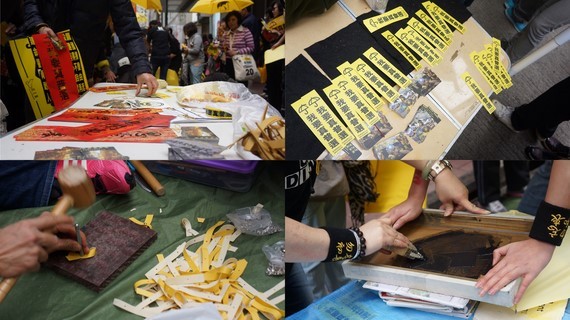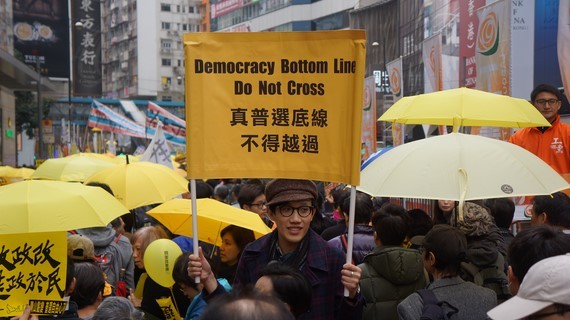 'D7689′ was a popular meme - 'D7′ representing a curse word in Chinese and '689' representing Hong Kong chief executive CY Leung. 689 is the number of votes it took to bring Leung to power - it has since become his nickname.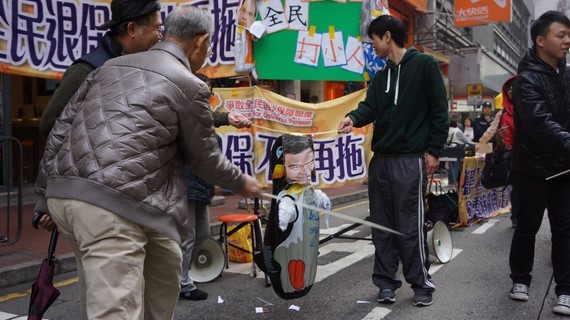 Organisers were required by police to provide 100 marshals to oversee the rally.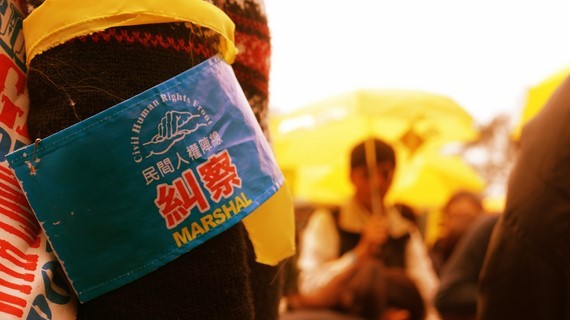 According to 'Friends of Conscience', 30 people are still in detention in mainland China after voicing support for Hong Kong's Occupy protests.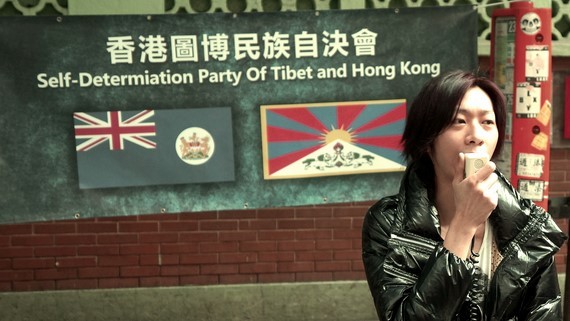 Variations of the British colonial flag were a common sight along the protest route. Some groups called for greater autonomy or a degree of independence for Hong Kong.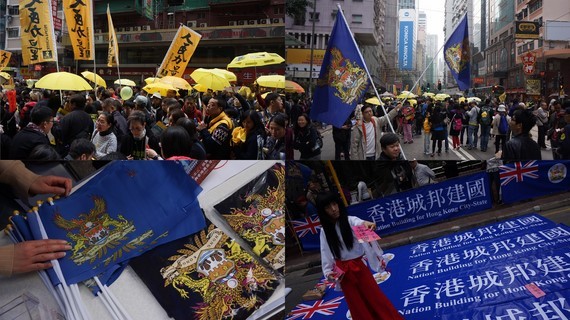 The British flag has been adopted by protesters as a provocative symbol of dissent.