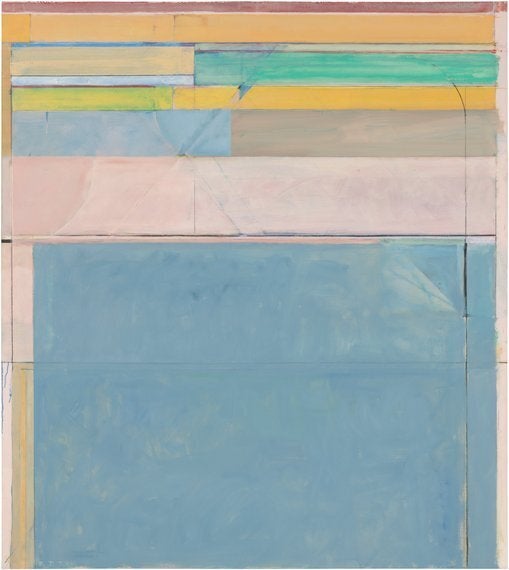 Some art exhibitions are easy to sell - Impressionist art, Rubens, Rembrandt... These are household names. So when an art gallery - in this case, the Royal Academy - take a risk and put on an uplifting display of works from a comparatively unknown artist - in this case, Richard Diebenkorn - I just want to shout it from the rooftops.
This show is wonderful. If you can, you must go and see it.
Richard Diebenkorn is celebrated as a post-war Master in his native United States - Obama even selected one of his works for the private residence of the White House. In Europe though, he's not that well-known. In fact, the only major solo exhibition of his work was at the Whitechapel Gallery back in 1991.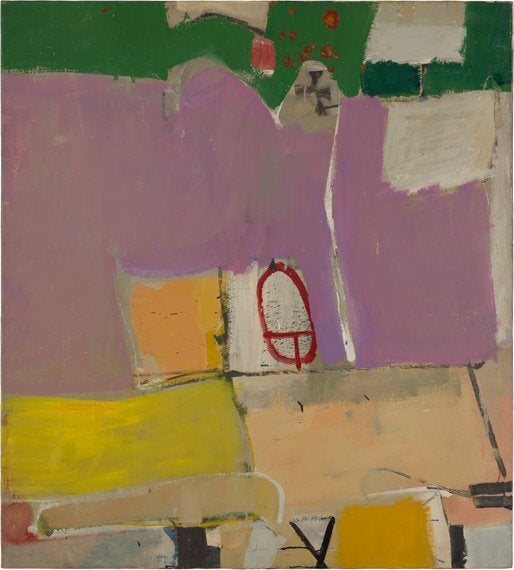 So what a thrill for the Royal Academy to put on a survey of his work. Sadly this isn't a full retrospective but the 50 works in this show have been selected wisely and together, they are a superb reflection of the three distinct periods of Diebenkorn's creative output.
Diebenkorn first came to prominence in the early 1950s with his abstract works inspired by the landscape and geography around him. He was living in Alberqueque and, then, Illinois at the time so his works have this earthy, muted tone to them.
The second gallery evidences the sharp turn Diebenkorn made in his style. Out went abstract and in came figurative and identifiable landscape art. And the palette transformed also. Diebenkorn was now in California and you can see the bright colours of the West Coast infuse his work.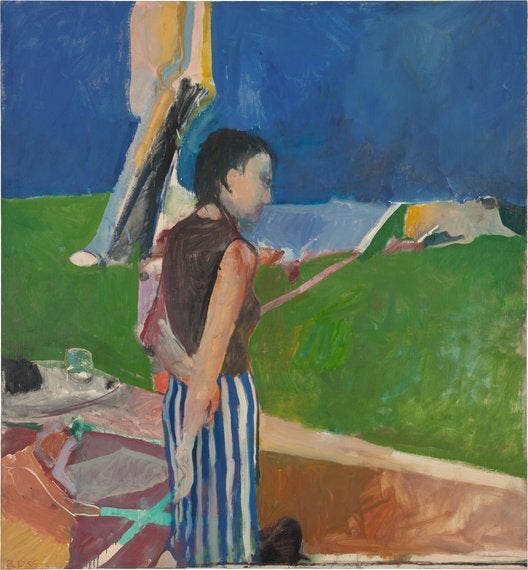 A wonderful selection of figurative drawings evidence how talented he was. However, given that he had already achieved some success as an abstract painter, the sudden shift surprised many - especially given that figuration wasn't that fashionable.
Nevertheless, Diebenkorn had felt his abstraction was missing something, that his process had become too automatic. His decision to adapt his style paid dividends as he soon became as successful for this style of work as he had been with his abstract.
This development of defined lines, shapes and forms are also reflected in his landscapes where his local Southern Californian scenery becomes discernible in his canvases with roads stretching off into the sea and his brightly lit compositions.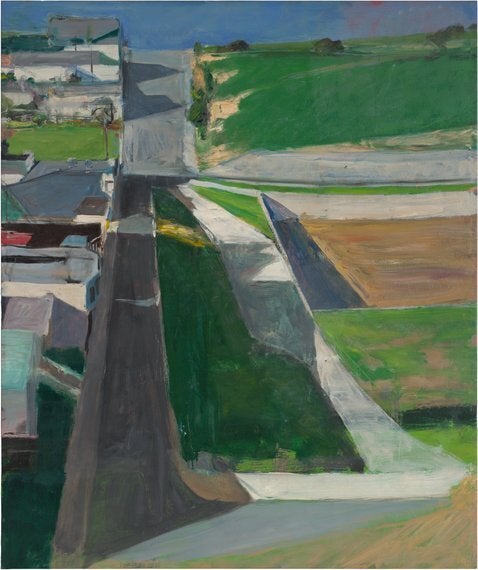 The final gallery sees Diebenkorn moving on in style yet again - or should that be reverting? The room is devoted to Diebenkorn's Ocean Park series, painted in Southern California at the end of the 1960s. The figures, the discernible urban scenes are out, replaced with a return to abstract form.
However this wasn't a simple about-turn; here the lines are sharp and clear and the colours remain bright. The emotional impact of these joyful works is instant and transformative, and the smooth cream walls of the Sackler galleries are the perfect setting for these vibrant canvases.
When contrasted with these strong colours, these high-ceilinged rooms filled with natural light become infused with the effortless Californian cool of Diebenkorn's work. It's as close as you can get to the West Coast without actually being there.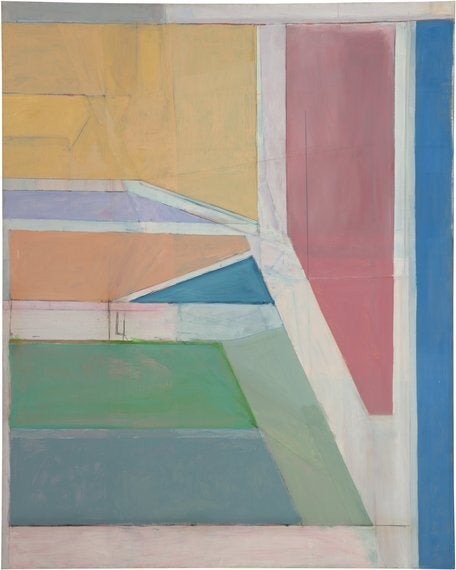 Last year, the exhibitions in the Sackler Wing were amongst the most exiting of the year, with the shows on South American art and Moroni being real highlights. This fresh, superbly curated glimpse into Diebenkorn's extraordinary catalogue of works shows the Royal Academy is off to a great start in doing the same in 2015.
Royal Academy of Arts, London to June 7, 2015
Admission £11.50 (Concessions available)
1. Richard Diebenkorn Ocean Park #116, 1979 Oil and charcoal on canvas 208.3 x 182.9 cm Fine Arts Museums of San Francisco, museum purchase, gift of Mrs. Paul L. Wattis Copyright 2014 The Richard Diebenkorn Foundation
2. Richard Diebenkorn Albuquerque #4, 1951 Oil on canvas, 128.9 x 116.2 cm Saint Louis Art Museum. Gift of Joseph Pulitzer Jr. Copyright 2014 The Richard Diebenkorn Foundation
3. Richard Diebenkorn Girl On a Terrace, 1956 Oil on canvas, 179.07 x 166.05 x 2.54 cm Collection Neuberger Museum of Art Purchase College, State University of New York. Gift of Roy R. Neuberger Copyright 2014 The Richard Diebenkorn Foundation
4. Richard Diebenkorn Cityscape #1, 1963 Oil on canvas, 153 x 128.3 cm San Francisco Museum of Modern Art. Purchased with funds from Trustees and friends in memory of Hector Escobosa, Brayton Wilbur, and J.D. Zellerbach Copyright 2014 The Richard Diebenkorn Foundation
5. Richard Diebenkorn Ocean Park #27, 1970 Oil on canvas, 254 x 203.2 cm Brooklyn Museum. Gift of The Roebling Society and Mr. and Mrs. Charles H. Blatt and Mr. and Mrs. William K. Jacobs, Jr., 72.4 Copyright 2014 The Richard Diebenkorn Foundation
Related