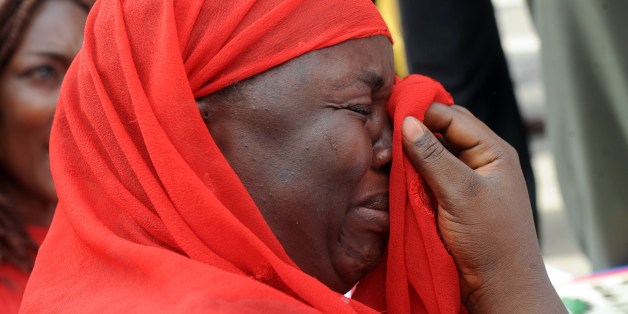 PIUS UTOMI EKPEI via Getty Images
I'm no expert in Nigerian politics, let alone "Boko Haram", which interprets as "Western education is sinful" - all I know, is how sad this crisis is playing out in one of the poorest parts of Nigeria, where education is at its low and remarkable that the Nigerian Government is not doing enough to free the release of over 200 missing schoolgirls.
Although, now, there has been public anger in Nigeria and worldwide, regarding the governments earlier slow response. We are now seeing world powers getting involved, including the girl who fought her right to education, Malala
Nevertheless - we still need to do more to keep the crisis in the news worldwide.
What's happening in Nigeria is exceedingly complicated, and it's not something I would normally write about. But as a female educator, I feel it's my responsibility in keeping the crisis in the news as important, which might influence freeing (or finding) these innocent girls' and giving them a future together with opportunities.
However - let's look at the nature of the crisis - the children, abducted schoolgirls and against their education - some of them were expected to become doctors and teachers.
So, if you're concerned like me, and a woman, then everyone, wherever you are, and whoever, should take part through whatever means available to you - for the sake of our schoolgirls.
Therefore - to keep the pressure on the Nigerian government and in the news, I also call on our women in science, technology, engineering and mathematics (STEM) communities - as well as, universities, science and engineering institutions, to reach out and help with adding a voice to #BringBackOurGirls Twitter hashtag.