Alt-right leaders are applauding President Donald Trump for his widely panned response to the Charlottesville violence at the weekend.
This is what leaders and prolific activists on the alt-right had to say about his response:
David Duke
The former leader of the KKK was full of praise for Trump, who he described as honest and courageous.
Richard Spencer
After dismissing Trump's revised statement which included specific condemnation of hate groups as "kumbaya nonsense", the white supremacist leader - who was one of the headline speakers at the rally - tweeted his support of Trump's 'many sides' statement.
Andrew Anglin
Tim Gionet
The notorious alt-right activist, who goes by the name of Baked Alaska on Twitter, thanked Trump and described those protesting against the rally as thugs.
Paul Ramsey
The prolific alt-right commentator and vlogger Paul Ramsey, or RamzPaul, let his support be known by simply tweeting that it was a "good statement" from Trump.
Mike Cernovich
Another prolific vlogger and Twitter personality, Mike Cernovich, made an enthusiastic video praising Trump for "calling out left wing domestic terrorism".
Matthew Heimbach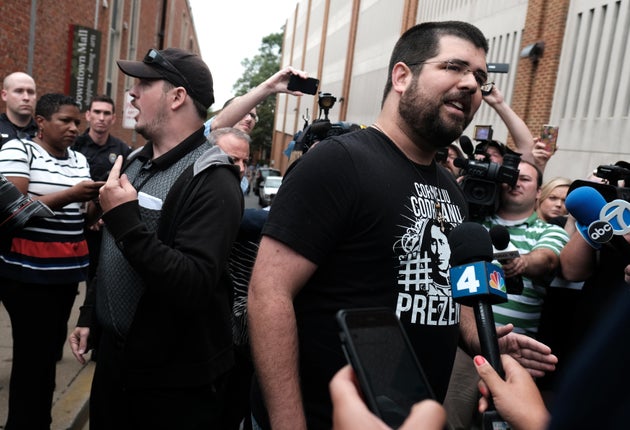 While the leader of the neo-Nazi Traditionalist Worker party - who was a staunch Trump supporter during his presidency campaign - didn't exactly sing Trump's praises as much as the others, he still commented: "It's the first president I've ever seen that wouldn't just outright condemn."
He added: "It's interesting that Mr Trump had identified that the left is violent. Maybe he has a more nuanced position that most presidents previous to him."
SUBSCRIBE TO & FOLLOW UK DAILY BRIEF