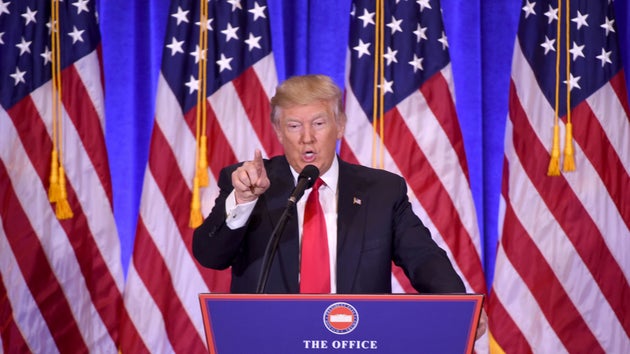 British politicians aping Donald Trump by condemning established media as "fake news" is a "dangerous" trend that needs to be challenged, the MP leading an inquiry into the phenomena has told The Huffington Post UK.
Coined last year following the US election to describe 100% fabricated 'news' widely shared on social media, the phrase has since been deployed by the US President to damn critical media.
The term quickly crossed the Atlantic, taking root on social media. But it appears to have been increasingly used by British politicians in recent weeks when confronted with stories they dislike.
The habit appeared to reach a peak when Home Secretary Amber Rudd stated it was "fake news" to suggest the UK was not taking in child refugees after scrapping the "Dubs scheme". In fact, it wasn't the question she was asked - a classic political answer but given a modern spin.
Following the response, former BBC Political Editor Nick Robinson seized on its increasing usage.
"Sad to see Amber Rudd use 'fake news' to describe story she didn't like (following the example of Jeremy Corbyn)," he wrote. "Language matters."
Here's a list of political figures who have accused the British media of "fake news":
But one MP thinks politicians it is "pernicious" for politicians to use "fake news" for "journalism that they disagree with".
In January, the Culture, Media and Sport Committee of MPs announced it was launching a probe into 'fake news'.
Damian Collins, chairman of the committee, said the trend was "a threat to democracy and undermines confidence in the media in general".
The Conservative MP told HuffPost UK he believed the term should be restricted to news stories that are "entirely fake".
"We need to fight for a clear definition of fake news. This term should be restricted for news stories that are entirely fake, or where the key part of the story has been made up. It is pernicious for politicians like Donald Trump to use the term 'fake news' to include any piece of journalism that they disagree with.

"This deliberately blurs the lines, and suggests that fake news is in the eye of the beholder, rather than being something that can be clearly defined. When people then rightly call out websites that are pushing out fake news stories, the challenge could come back that all news organisation engage in fake news, so what's the difference? This is dangerous.

"We need to call out real fake news when we see it, and challenge politicians who deliberately use the term 'fake news' to deride articles they don't like."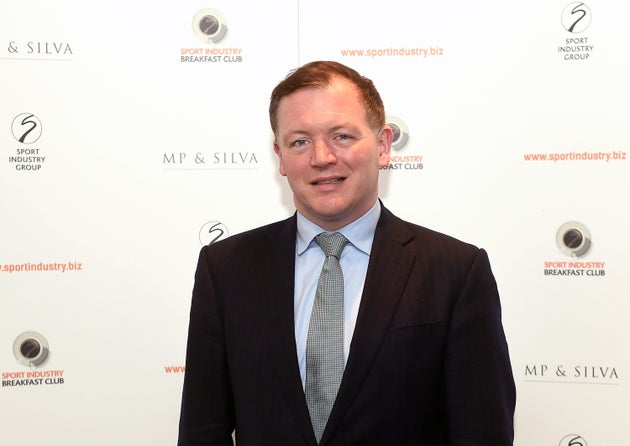 We need to challenge politicians who deliberately use the term 'fake news' to deride articles they don't like

Damian Collins MP
As well as a device to "undermine the legitimacy of the press generally", he argues it's also a "clever ploy for switching the focus away from the substance of actual reporting".
"The term itself has certainly been taken up in certain circles as a way of dismissing legitimate news and the practices of journalists when people don't like them. But it's also become ideological coloured because of some of this use.

"It's so problematic now - if not toxic - that people will think twice about using it in an unqualified form, unless they specifically want to align themselves with Trump and the position his administration is taking.

"Others will be frustrated about perceived media bias in certain contexts. But by using that exact phrase it comes across more as an excuse rather than a valid criticism of the coverage they're getting."
The idea that fake news is limited to new online media sites is a bit of a convenient fiction

Stop Funding Hate
But the online campaign Stop Funding Hate, which has urged companies to cease advertising with the newspapers that it says publish stories demonising the most vulnerable, thinks some publications have a reputation for producing made-up news.
"Our view would be that 'fake news' certainly is a real problem, even if it is sometimes misapplied – and that it's important that we as a society acknowledge it and find ways to address it.

"In doing so, it's normal that there will be debate and disagreement over how the term is defined, and what does and doesn't count as 'fake news'. But for anyone who cares about truth and accuracy in the media this is arguably a debate that is long overdue.

"The internet arguably makes the distinction between new and 'traditional' news sources increasingly arbitrary. The same fake news stories are appearing – and quickly being recycled – across multiple platforms across the world, some of them longstanding news sources like the Daily Express, and others very new ones like Breitbart.

"If it's 'fake news' when Breitbart reports it, then surely it must also count as fake news when the same story appears on a more traditional news outlet. The idea that fake news is limited to new online media sites is a bit of a convenient fiction."
SUBSCRIBE TO & FOLLOW UK DAILY BRIEF