Paul Nuttall has wiped away a tear during a speech in which he attacked "evil smears" about his claim he witnessed the Hillsborough disaster.
Ukip pose the greatest threat to Labour in Stoke-on-Trent Central, where voters go to the polls on February 23, but Nuttall's campaign has been overshadowed by allegations he lied that he was at the 1989 stadium disaster and had "close personal friends" among the 96 who died.
On Friday, he told the party's spring conference in Bolton he had a "difficult week" and repeated his apology for "what was put up on my website in my name".
But he added: "I do not apologise for what is a coordinated, cruel and almost evil smear campaign that has been directed towards me.
"It is based on lies from sources who have not been named."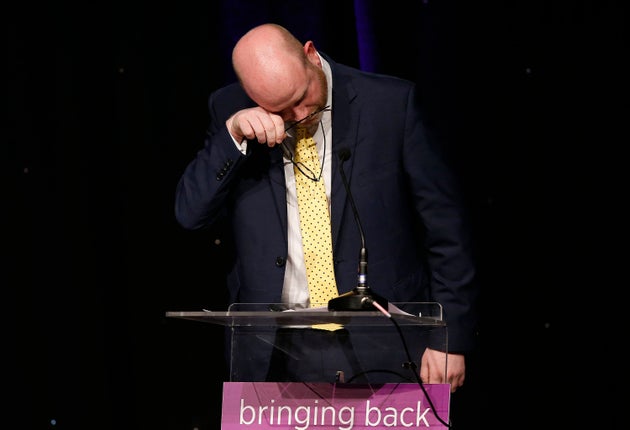 He added: "It has been a tough week for me but I will not allow them to break me and I will not allow them to break Ukip."
During the speech, Nuttall had a standing ovation when he said journalists had questioned whether he had "the support of my party".
After the speech, Nuttall refused to take questions from a group of journalists but said to the media scrum: "I have said absolutely everything I've got to say on the subject. I was at Hillsborough. I've got witness statements."
When asked what would happen if it turned out Nuttall was not present at Hillsborough, former leader Nigel Farage simply said "impossible".
'Good luck' from Far Right Britain First
Meanwhile, the leader of the Far Right group Britain First, Paul Golding, has added to Nuttall's problems by endorsing him.
"Britain First is rooting for you and Ukip," he said.
Britain First has urged people to vote Ukip before, while the eurosceptic party has tried to distance itself from the group.
In the 2014 Rochester by-election, it distributed literature saying: "Ukip at the ballot box, Britain First on the streets – a winning combination."
In the runup to the 2015 election, a Ukip spokesman said it "condemned their aims and methods" stressing it had "nothing whatsoever to do with Britain First."
On its website, Britain First claims the only different between itself and Ukip is Islam, to which Britain First says it is "implacably opposed."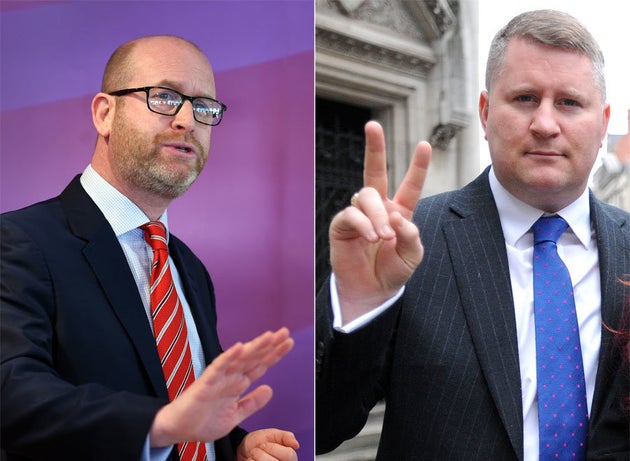 While Britain First has a wide reach on Facebook, it has failed to come close to penetrating mainstream politics.
Golding is best known to the general public for turning his back on Sadiq Khan as the new mayor delivered his victory speech in City Hall last May.
Golding won just 1% of the vote, which he later claimed was because "all of the British people have moved out".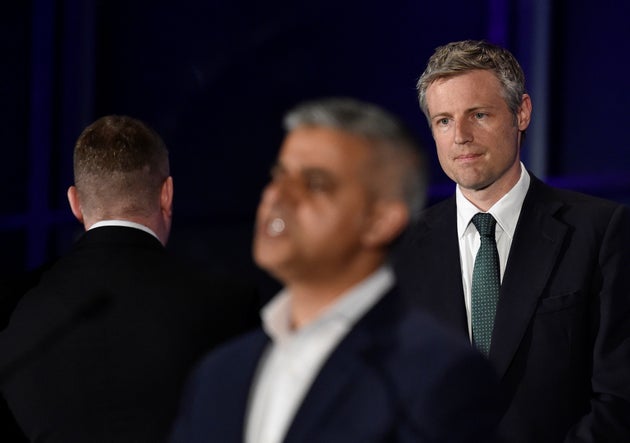 SUBSCRIBE TO & FOLLOW UK DAILY BRIEF