When you're up against world leaders, The Queen and Jeremy Clarkson, it's hard to grab the attention.
Sarah Ferguson, Duchess of York, managed it - with the help of some eye-catching facial expressions.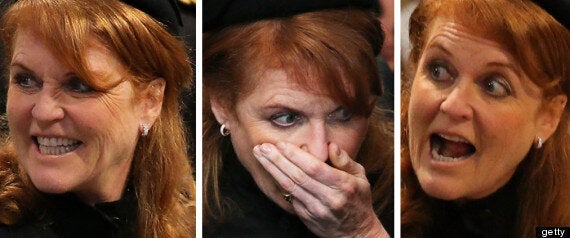 One of the first guests to arrive at St Paul's Cathedral, Fergie turned up at 9.15am, just after the doors opened.
And while most of the congregation sat stony-faced during the service, her animated features did not escape the attention of photographers.
The Duchess has said she had been fond of Thatcher, and the two had shared "numerous cups of tea" with one another.
Sarah Ferguson attends the funeral of Margaret Thatcher
Margaret Thatcher life in pictures