Labour will examine a Swedish-style ban on adverts targeted at youngsters as part of efforts to tackle the commercialisation of childhood, the party's policy review chief Jon Cruddas said.
The party will also consider ways to help parents stop children from accessing online pornography and other inappropriate websites.
In a speech on family policy, Cruddas also suggested Labour could offer paid leave for fathers to attend antenatal classes or hospital appointments while their partner is pregnant.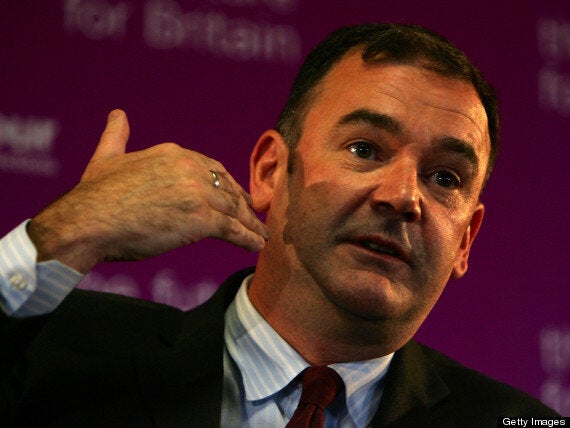 Labour will examine a Swedish-style ban on adverts targeted at youngsters, Jon Cruddas said
He told the IPPR North think-tank that Labour would "learn lessons" from Sweden, where there is a ban on adverts aimed at under-12s.
"Parents do not want advertisers targeting children or pop videos depicting degrading images of women," he said. "And they don't want their children accessing pornography on the internet.
"The commercialisation of childhood creates a status-seeking consumer culture in which children judge one another by what they own. For children without money it is a humiliating experience of inferiority."
He added: "We will look at how we can help to empower parents to decide what content their children see online and we will learn lessons from other countries, such as Sweden, which has banned advertising to children under 12."
In efforts to encourage the role of fathers in bringing up children, Cruddas said: "They should have rights enshrined in employment law; for example, we will look at paid leave to attend antenatal sessions and hospital appointments during pregnancy."
He said some public services did not believe engaging with fathers was important and in some cases treated men as a "risk to be managed" as a result of anxieties about domestic violence.
"We must not let policy be dictated by a small minority of men," he said. "We need a whole family approach which assumes, where it is sage, that a child needs a relationship with both parents."
Cruddas attacked coalition plans to increase the number of children nursery staff and childminders can look after.
The plan is in doubt after Deputy Prime Minister Nick Clegg signalled he does not support loosening the staff-to-child ratios.
Cruddas said: "The plan is wrong. We won't build a better society by creating warehouses of regimented, unhappy children."
He said children's centres must do more to engage with fathers and Labour would explore whether that should be reflected in their inspection framework.
Cruddas accused the coalition of "failing children" and said the Tories had abandoned compassion.
"To many they are returning as the nasty party," he said. "Where the economy is a global race and families must fight alone to survive in the market. Children are on their own and they must sink or swim in the harsh competition for school places and exam results.
"The Conservatives have dominated debate about the family with their stereotype of a feckless underclass of absent fathers. They've concentrated on demonising a small minority and ignored the majority.
"Many fathers have two basic priorities: their family and work to improve the lives of their children. And many feel that the Conservatives have failed them on both counts. No support for fathers and no jobs."