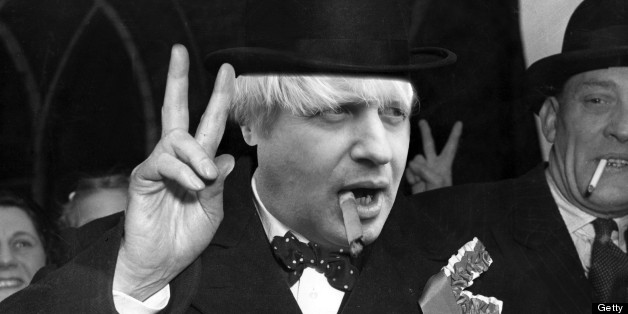 Getty
Boris Johnson is planning to write a book on Winston Churchill - to show that "one man can make all the difference".
In an announcement that will not dispel rumours of his own leadership ambitions, the Mayor of London invoked the personality power of the "Churchill factor" and said he wanted to explore the wartime Prime Minister's "meaning and message".
Johnson has previously compared himself to Churchill - on the grounds that he too can find the time to write books while holding high office. (His critics at the time accused him of being a "part-time mayor".)
Pundits have also likened the two men, for their journalism backgrounds, independence from the party and trademarks (the blond mop of Boris and Churchill's cigar) - albeit while flagging up several key differences in their styles.
Talk of Johnson replacing David Cameron as Tory leader has never gone away and the mayor is asked about the job in almost every interview.
Last week Andy Coulson, David Cameron's former spin doctor, claimed the mayor wanted to see the PM "fail miserably" so he could ride to the party's rescue.
In a press release from publisher Hodder and Stoughton on Tuesday morning, Johnson revealed: "I am interested in the memory of Churchill, and how it has been distorted.
"I want to shine a light on some aspects of Churchill's character and to explain how Churchill made a difference to events or to society – and explore his meaning and his message today.
"He is the resounding human rebuttal to all Marxist historians who think history is the story of vast and impersonal economic forces.
"The point of the 'Churchill Factor' is that one man can make all the difference."
Provisionally titled The Churchill Factor, the hardback and ebook comes out in the autumn of 2014.
It threatens to overshadow the new book by Johnson's biographer, Sonia Purnell - which is about Churchill's wife, Clementine.