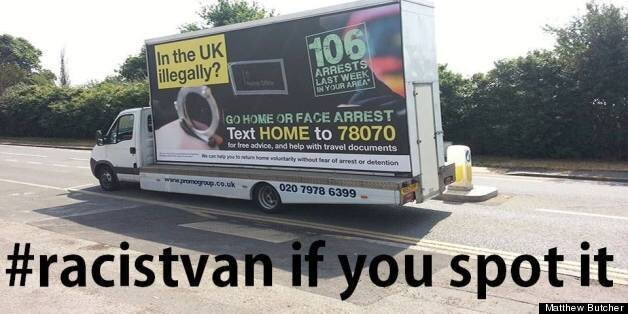 A French designer has accused the Home Office of using his own font without permission.
Fabien Delage has reportedly contacted the Home Office but not received a reply.
He told Design Week, which broke the story: "My partners and customers now suspect I might have been involved in this campaign which, let me tell you, has been quite unpopular abroad.'
The Home Office told HuffPost UK it was trying to get in touch with the copyright owner.
Delage told the publication the Home Office had used his typeface, called Plane Crash, without paying or asking for a licence.
"My fonts are free for personal use only, if you want to use them for work you have to purchase the licence on my website," he said.
"I create typefaces and that's how I earn my living. I have absolutely no way to control who's using my fonts except for freelance artists that play the game, buy the licence online and get a licence agreement from me."
Responding, the Home Office told HuffPost UK: "We are seeking to contact the copyright owner in relation to the use of the font.
"It would not be appropriate to comment further at this stage."
The vans sparked a fierce debate after they were spotted on the streets of London in July.
Although polls showed most of the public were supportive, the message they carried - In the UK Illegally? Go Home or Face Arrest - was branded 'racist' by critics.
A British designer spotted the matching font, The Independent said.
James Jessiman told the paper: "I got in touch with Fabien who was disgusted that they had used it without his permission."
Related