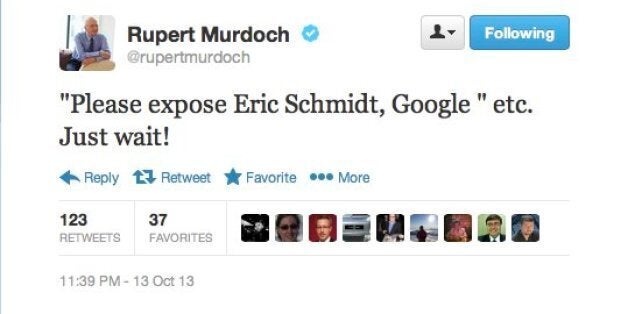 Rupert Murdoch made a bold promise to "expose" Google and its executive chairman Eric Schmidt on Twitter before suddenly asking his followers to "ignore" his previous message.
Murdoch later seemed to suddenly backtrack on his promise to "expose" Google, written just before midnight, as he told followers a few hours later: "Oops! Better ignore that last tweet."
Murdoch's sudden announcement of his intentions to "expose" Google and Eric Schmidt came after being tweeted by the user "@KKXG", who asked "Professor Murdoch! Please expose Eric Schmidt, Al Gore & Google. They share copies of material objects without any permission."
The Huffington Post UK contacted Google for a response to the media mogul's late-night pledge to "expose" them on Twitter, but they declined to respond.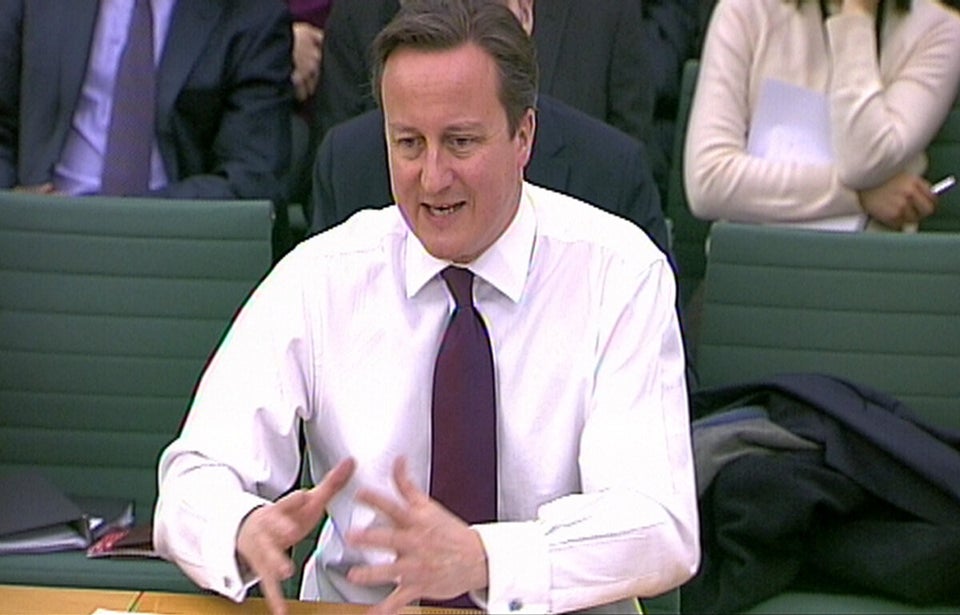 Measuring Invisible Things
Popular in the Community