What's this? The head of the Prime Minister's policy unit tweeting support for an investigation in soaring food bank use.
Or not.
Jo Johnson, Conservative MP for Orpington (and brother of Boris), seemed to share concerns this morning that the number of people using food banks has tripled in just one year, according to the Trussell Trust.
TOP STORIES TODAY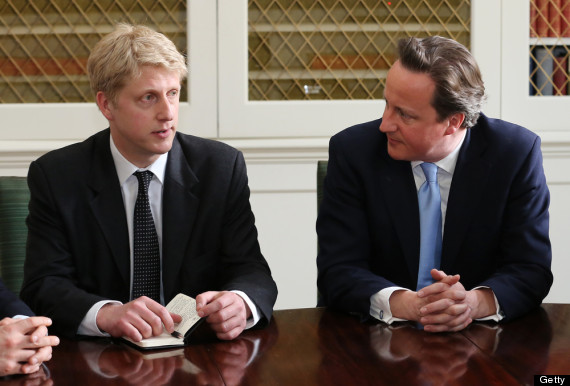 David Cameron with Jo Johnson, his head of policy, during a meeting at 10 Downing Street
Here's the (now deleted) tweet:
The tweet was erased minutes after it was sent, but not before it had been spotted by journalists and Labour MPs.
Several outlets reported this morning that the tweet was an accident, sent by Johnson's wife, Guardian journalist Amelia Gentleman.
Gentleman, a social affairs correspondent, has written extensively on food banks and poverty for the paper.