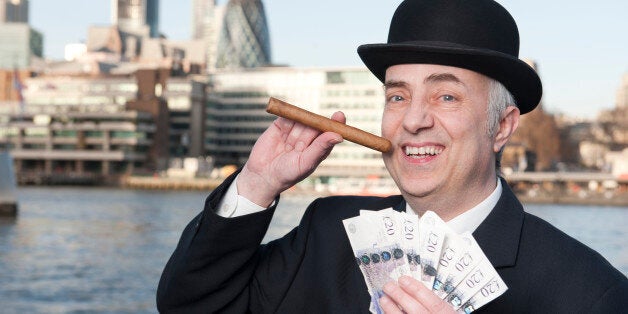 Most bankers are expecting to receive their bonus this year, at the same time as other Brits not working in the City of London have seen their incomes squeezed.
Six out of ten (64%) British bankers believe they are in line for an additional payment on top of their salary, according to a survey by eFinancialCareers. Most of those surveyed (58%) expected their bonuses to increase over last year.
According to the survey on bankers' bonus expectations, over a third (35%) of those who expect a bigger bonus are anticipating it will grow by no more than 10%. A similar amount (27%) expect their bonus will be between 11% and 30%, with 40% saying it their bonus increase would be due to their personal performance.
Most bankers (73%) said they don't expect their bonus to be deferred, while two-thirds (61%) said they believed that most of their bonus would be immediately available as a cash payment.
James Bennett, global managing director of eFinancialCareers, said: "Returned confidence in the industry seems to be building, and it is encouraging to see a large proportion of financial professionals feeling more or significantly more confident about their prospects than they did last year.
"However, bonus payouts still depend on a positive close to the year."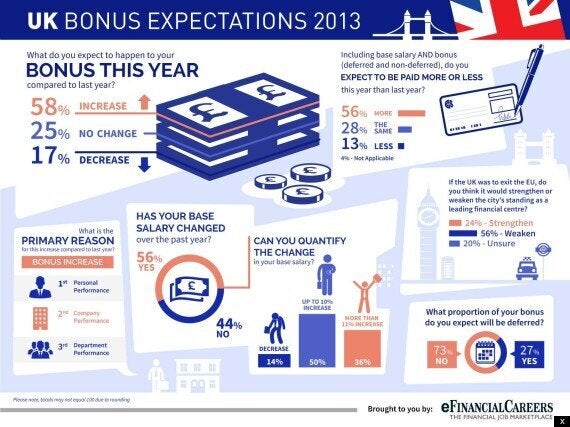 An infographic showing some of the results .