Shocked neighbours last night paid tribute to the young girl, named locally as four-year-old Lexi Hudson, who was mauled to death by a dog.
The dog was the family's pet and had been brought from a rescue home, according to neighbours.
Police said the animal was stabbed to death in an attempt to save Lexi during the incident on Tuesday at Rowena Court in the town of Mountsorrell, between Loughborough and Leicester.
In a statement the force added that the pet was a bulldog, which is not listed under the Dangerous Dogs Act.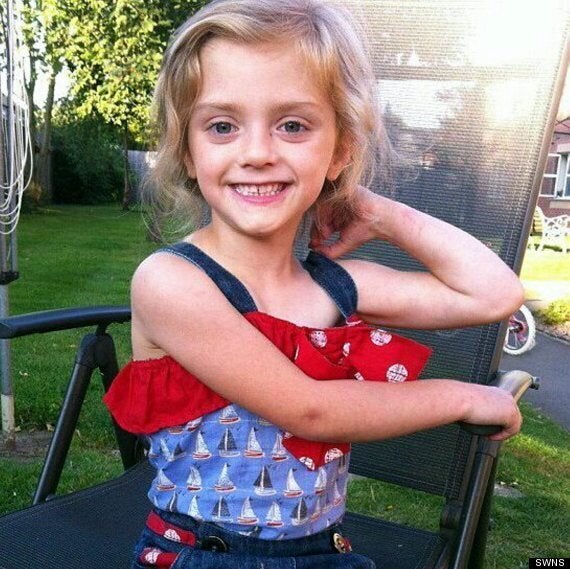 Lexi Hudson was named locally as the child who died in a dog attack in Mountsorrel
Ryan said: "Apparently it suddenly turned on Lexi for no reason. She was in bed sleeping with her mum and it came in and just went mental.
"It grabbed Lexi and wouldn't let go.
"Jodi was screaming and trying to pull its head away but it wouldn't give in. In the end she had to use a knife to release its jaw. It must have been absolutely terrifying."
Leicestershire Police said officers were called to a flat in the street at about 12.15pm following a report of a young girl being attacked by a dog.
A spokesman said the youngster was taken to the Queen's Medical Centre in Nottingham, where she died.
Glennis Goddard, 68, said: "It is such a shocking thing that has happened. "I only saw little Lexi with her mum Jodi and the dog the other day, I was stroking the dog, and it seemed fine.
"It was licking my hand."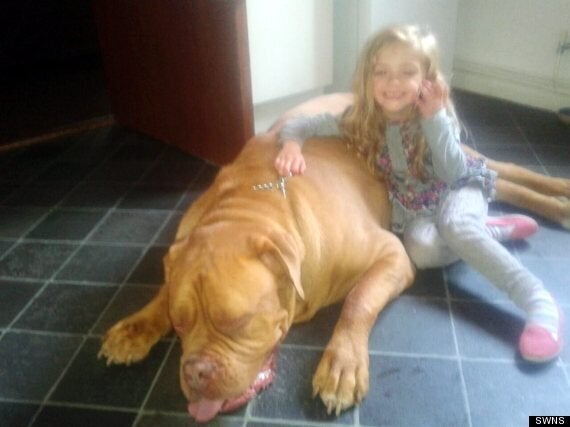 Four-year-old Lexi was mauled to death
"I have a couple of cats and Lexi would come to the window and ask if they were mine, she was so friendly and such a pretty little girl.
"I can't believe what has happened. I saw lots of commotion at around noon, but I didn't hear anything."
Goddard said the dog had been no trouble at all previously and could not understand why it had apparently turned.
She said she had been stroking the dog just two days ago after seeing it out with Hudson.
"Something must have snapped him," she said.
"I was stood talking to Jodi down across the lane and she was saying 'he's a lovely dog, I love him' and he let me stroke him.
"I can't understand why he went off like that."
Goddard said the little girl and her mother would often be seen out together walking the dog, but that generally the animal was "kept inside".
Of Lexi, she said: "You've only got to look at her and she'd got a big smile on her face."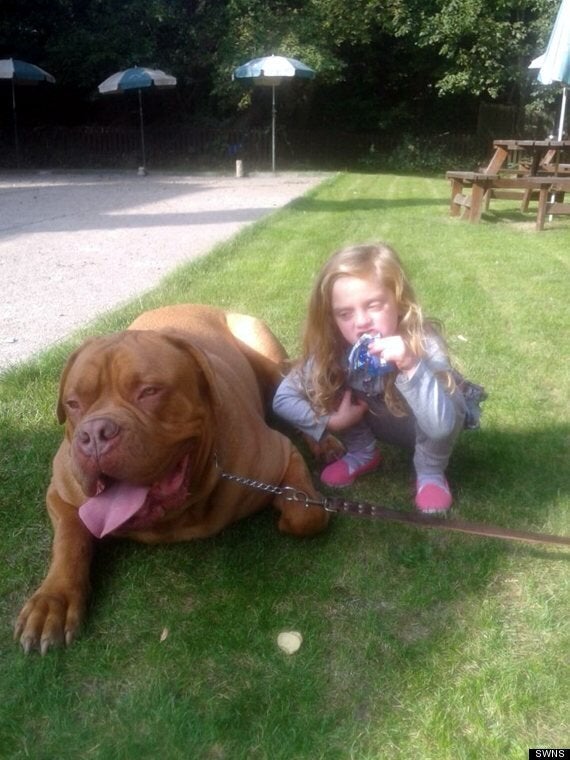 Lexi 'always had a smile on her face' neighbours said
Goddard's partner and carer Oliver Temperell said: "She had a little pink scooter and she'd go round and round the flats.
"She'd come up to our flat, tap on the window.
"She was very happy, everything was fun - as it is when you're a four-year-old."
Goddard only knew something was wrong when she came home to see police putting cordon tape around her window.
"I opened the window to ask the policeman what had happened and he just said there'd been an incident, but he couldn't tell us anything else," she said.
She then called her neighbour who lives next to the house where the attack happened.
"She told me the dog's attacked the little girl and had gone to hospital."
"I didn't even know the name of the dog."
Arthur Nash, another neighbour, said: "Everybody is in shock at the moment with her dying.
"When I saw an ambulance pull up I thought it was an old lady on the court who had had a heart attack, and then the neighbour came up and said she had been killed by the dog. We're in shock."
Another neighbour, who asked not to be identified, added: "I always say hello when I pass, and the little girl used to play outside - she used to say hello when she was playing. It is just such a shock, such a sad shock."
Gloria Longmire, a secretary at Mountsorrel Methodist Church, regularly walks her dogs up nearby Cross Lane.
She said: "It's a shock, it's just a shock. It's shook me, it's dreadful.
"It's tragic, it is really tragic. I would say we do have a strong community here and people will be absolutely horrified, and it's dreadful that it's a family pet."
Melanie Wright, East Midlands Ambulance Service spokesman, said a 999 call had been been received at 12.05pm reporting an injured child who had been attacked by a dog.
"The child was taken to the Queen's Medical Centre in Nottingham where, tragically, she has since died.
"This was a very distressing 999 call for all concerned and we are providing support to our colleagues who responded."
It is not believed the dog was a breed listed under Section 1 of the Dangerous Dogs Act.
The death four-year-old Lexi comes after a spate of similar attacks involving out-of-control dogs in recent years.
The animals, who were not on the list of breeds banned by the Dangerous Dogs Act, were put down after the incident. The owner of the animals, mother-of-one Beverley Concannonwas given a suspended 16-week sentence for animal cruelty at Wigan magistrates court last month.
Police said the animals - two Bordeaux bulldogs, two American bulldogs and a mongrel - were not banned breeds. Knowles is believed to have been feeding the pet dogs belonging to her daughter when she was mauled.
Popular in the Community