A cyclist hit by a bus in Croydon on Tueday has died after a two-day battle.
His death follows yet another cyclist being killed on London's streets last night after being hit by a double decker bus - the third person to be killed in a cycling accident in 24 hours and the fifth in just nine days.
Furious Londoners have now called on Boris Johnson to increase safety standards for cyclists following the recent increase in deaths.
Cycling charity CTC said all bike riders were "sickened by the continuing failure to protect cyclists," while British Cycling called for an "urgent investigation" into the deaths.
Lat night's cycling fatality happened at a busy junction in east London, where Whitechapel Road meets Commercial Road. Cycle Superhighway 2 crosses that junction.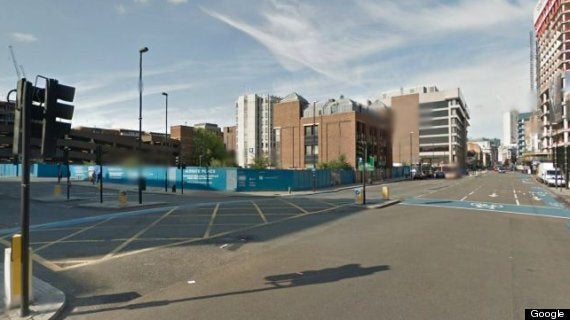 The junction of Whitechapel Road with Commercial Road, where the accident occurred
Lord Adonis, who was transport secretary in the last Labour government, tweeted today: "The Mayor should appoint a rapid independent review of (cycling) superhighways after the horror of all these cyclists' deaths in London."
Many others also took to Twitter to voice their outrage at the current spate of deaths in the capital:
Boris Johnson, speaking on radio station LBC 97.3 this morning, said: "There's no question of blame or finger-pointing. That doesn't work in these circumstances.
"But unless people obey the laws of the road and people actively take account of the signals that we put in, there's no amount of traffic engineering that we invest in that is going to save people's lives."
Green Party peer Baroness Jones responded on Twitter by saying: "Grrr. How dare Mayor of London blame cycling victims?! So it's not his buses nor his smoothing-traffic-flow policy, nor his poor schemes?"
At the tragic scene, a man was treated on the roadside by the London Ambulance Service but died in hospital at around 4am today, Scotland Yard said.
The male driver of the bus was treated for shock. No one has been arrested and investigations are under way to locate the cyclist's next of kin.
The accident came hours after a woman in her mid-20s was killed in the morning rush-hour yesterday.
The cyclist was believed to have been travelling in the same direction as the lorry - travelling west along the A11, entering the roundabout to turn south towards the Blackwall Tunnel - when the collision occurred.
A male cyclist who was seriously injured in a separate collision yesterday remains in a critical condition, Scotland Yard said.
The latest death was the fifth cycling fatality in London in the last nine days.
It brings the total number of cyclists killed on London's roads this year to 13.
In 2012, there were a total of 14 cyclists' deaths, while in 2011 a total of 16 cyclists were killed.
Following the first death London Assembly Green Party member Darren Johnson said: "The mayor's (Boris Johnson) failure to make roads safer for cycling in the last six years is the reason we are having so many tragedies now.
"In the past decade, the number of cyclists in the capital has almost trebled and it is absolutely vital that we continue to invest huge sums of money into improving cycling infrastructure and making it as safe as possible."
After the female cyclist death yesterday, mayor Boris Johnson said that the authorities were trying to improve the city's congested and dangerous roads.
"In the past decade, the number of cyclists in the capital has almost trebled and it is absolutely vital that we continue to invest huge sums of money into improving cycling infrastructure and making it as safe as possible," he said.
"I've committed almost £1billion to doing just that, with major improvements being made to junctions and superhighways across London and plans to ensure HGVs not fitted with safety equipment will face charges.
"More work is under way and, although changes cannot be made instantly, they are being done as quickly as possible. This is, and remains, an absolute priority for me, my team and Transport for London."
But CTC chief executive Gordon Seabright said: "We want to see the Mayor of London and all those responsible for the safety of our streets living up to their promises."
British Cycling's campaigns manager, Martin Key, said: "While cyclist deaths are rare, it is clearer than ever that national government and councils must take urgent action on designing roads that address cyclists' needs.
"The fact that five cyclists have been killed in London in the last nine days is shocking news and an urgent investigation needs to take place into what could have been done to prevent these deaths."