Sainsbury's has shown some early festive goodwill by unwittingly advertising a rival's products in its Christmas advert.
Viewers spotted three products from the Co-operative's own-brand range sitting on a kitchen worktop approximately halfway through the ad, which suggests one of the stars of Sainsbury's advert had stocked up elsewhere.
A spokeswoman for the Co-operative said: "It seems that our Truly Irresistible Christmas pudding, lemon torte and Christmas cake are so good even Sainsbury's can't resist advertising them."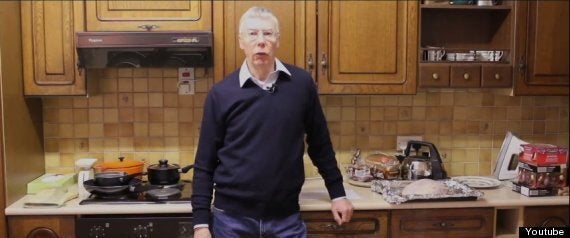 Sainsbury's departed from this year's heavily stylised competition with a campaign made up of home videos submitted for upcoming documentary film Christmas In A Day directed by Oscar winner Kevin Macdonald.
But, reinforcing the supermarket giant's assurances that it had not provided payment for any of the heart-warming contributions, it appears that one of the advert's "stars" had recently stocked up elsewhere.
Check out the awkward Sainsbury's moment 2 minutes in...
Stacked up on the worktop next to a man discussing his "traditional Christmas spreadsheet" for producing the festive lunch at one o'clock sharp is the Co-operative's Truly Irresistible lemon torte, Christmas pudding and Christmas cake.
It marked the start of Sainsbury's Christmas campaign and is a trailer for Macdonald's film, made from more than 360 hours of footage submitted by people from across the UK.
A Sainsbury's spokeswoman said: "This year, we wanted to do something truly groundbreaking and extraordinary that would show our customers that we understand what Christmas means to them. So last year we invited Oscar-winning director Kevin Macdonald to make a film capturing Christmas in Britain.
"The film was made subject only to one condition: that it should comprise of real footage filmed by real people, in the manner of his acclaimed Life In A Day. We wanted Kevin to have complete creative freedom from the outset.
"The footage used is authentic as the project could not have worked otherwise. The trailers we've launched as part of our Christmas TV campaign are a faithful representation of Kevin's film."
Popular in the Community