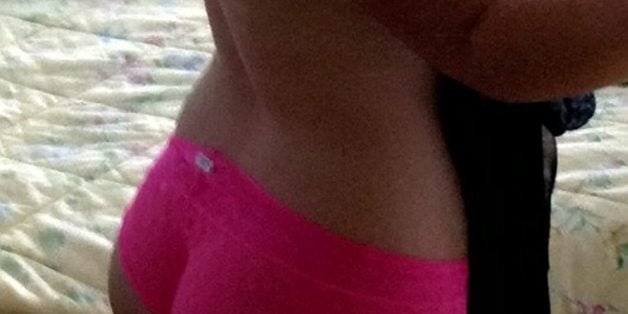 A student paper who ran a rear of the year competition has been slapped with a copyright infringement claim after copying a "long-established" idea.
The Cambridge Tab were forced to change the name of its contest to "best bums" after stepping on the official Rear of the Year award's toes.
Tony Edwards, from Rear of the Year, said: "We have insisted that the unauthorised use of our registered trademark ceases at once.
"It is to be regretted that the people behind this somewhat tasteless student stunt haven't the wit and creativity to originate their own promotional ideas without resorting to the unauthorised use of long-established and protected properties.
"On a commercial level, the crude, tasteless involvement of a long-established brand could prove to be a costly error."
Previous celebrity winners include Gary Barlow, Denise van Outen and Michael Barrymore.
The Tab said: "Due to copyright infringement with Rear Of The Year Ltd, we have been forced to change the name of our competition to Best Bums.
"We would like to apologise to Mr Edwards for accidentally abusing his trademark."
The student's competition has been criticised as "irresponsible" and "immature".
Lauren Steele, Women's Officer at Cambridge University Students' Union, said: "I sincerely hope they will take responsibility for the harm caused, not only to the women depicted but also to the broader community, for reinforcing sexism and exclusion.
"The Tab should immediately remove the photos, publish an apology and mandate that all future publications cannot include the misuse and appropriation of women's and other minorities' bodies."
Founder of the paper Jack Rivlin defended the competition, writing in a blog for the Telegraph: "Telling us what we can do with our bodies is a fairly aggressive intervention. This might be trivial rubbish about a bunch of students showing off, but it's another instance of the creeping trend of telling people how to live their lives."
Related