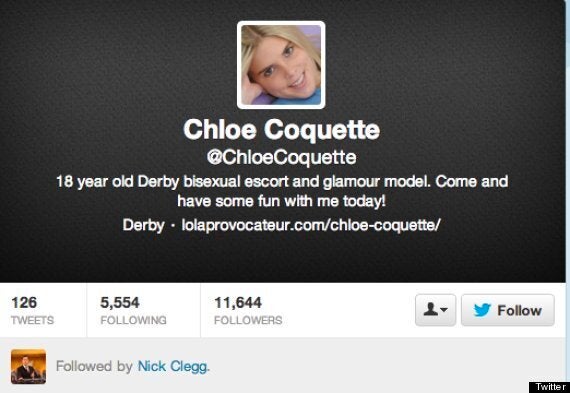 "Come and have some fun with me today!" says the glamour model
Chloe is not the only escort to be followed by the account. Clegg's account, which follows nearly 29,000 users, is also following the latest tweets from model "Busty Dors Feline".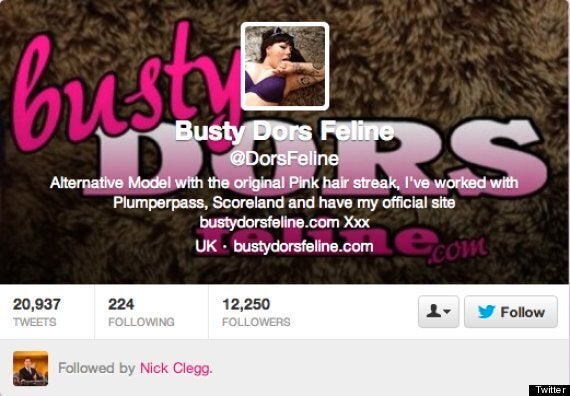 Clegg's account also gets the latest tweets from "Vince Cobble", the really obvious anti-coalition parody of Lib Dem business secretary Vince Cable, who is labelled a "Mad Axeman".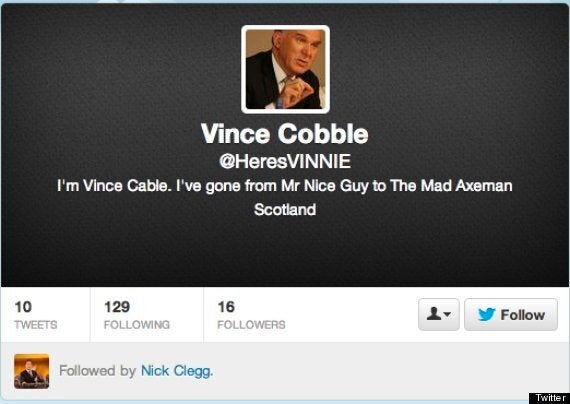 The unusual followers may have shed an odd light on the Twitter interests of Team Clegg, or just be a tech glitch. The fact that Clegg's Twitter account has nearly 140,000 followers suggests it doesn't follow an automatic 'follow back' policy for any of the 29,000 being followed.
At very least, it shows Cameron isn't the only politician to have problems following the right people on Twitter.