Acupuncture in the ear can help people lose weight, researchers have claimed.
The technique is "effective" for treating overweight people, they said.
Researchers applied two different techniques - one targeting five points on the ear and another pricking just one - and compared them to a control group.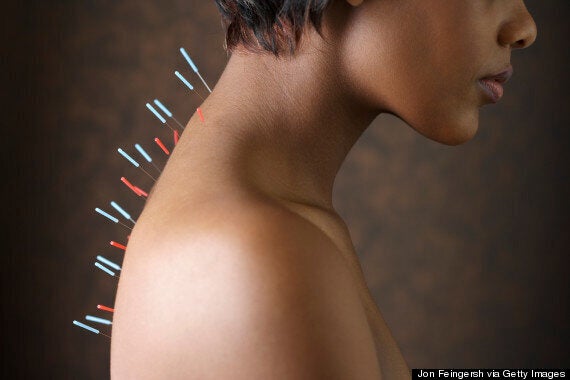 The small study of just 58 Korean participants found that those who underwent the treatment over eight weeks had a lower body mass index (BMI) and lower weight than those in the control group.
The five-point treatment brought BMI scores down by 6.1% and the single-point treatment group had a 5.7% lower BMI, researchers said.
Story continues below the slideshow: