A 25-year-old woman arrested for causing a domestic disturbance was caught trying to smuggle a marijuana pipe into jail – via her vagina.
Ericka Marie Danna was arrested in Oklahoma City on Saturday night.
Upon being searched by officers at the Oklahoma County Jail, officers found the pipe inside her, KFOR-TV reported.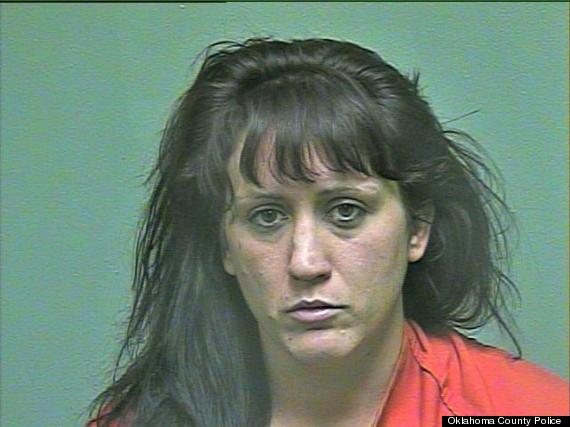 Ericka Marie Danna was arrested on Saturday night
According to Fox 25, "police say the pipe smelled of marijuana."
Danna has been charged with disturbing the peace and attempting to bring contraband into the jail.
As of Monday, she remained behind bars on $5,000 bail, NewOK.com writes.
Danna is not the first (nor presumably will she be the last) to conceal "contraband" in her private parts.
Earlier this month we brought you the news that Jeana Marie Smart was charged with felony drug possession after police responding to a car crash discovered she had a broken (ouch) meth pipe hidden in her vagina.
And who could forget Christie Dawn Harris's somewhat astonishing feat of concealing a loaded .22-caliber revolver in hers, as well as a bag of crystal meth between her buttocks.