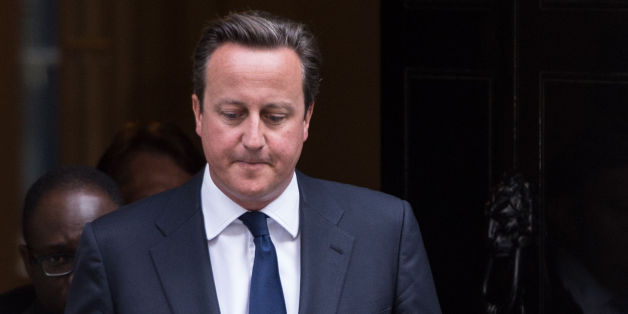 Stefan Rousseau/PA Wire
The huge difficulty David Cameron will have winning a majority at the next election has been laid bare by a new poll published today, which reveals more than a third of those who voted Conservative in 2010 would not do so again were an election held tomorrow.
The figures, which will worry Tory MPs, show that the 37% of one time Tory voters that have abandoned the party far outweigh the 6% of voters who have been attracted from other parties. Considering the Cameron failed to win a majority in 2010, he can not afford to lose votes to other parties if he wants to govern without the Lib Dems.
The poll was conducted by Lord Ashcroft, a former deputy chairman of the Conservatives, as part of his 'Project Blueprint: Phase 4' research into how the party can win the next election.
According to the survey around half of the voters that have abandoned the party said they would vote Ukip in an election tomorrow.
Less than one in five defectors have switched to Labour or the Liberal Democrats. One third say they do not know how they will vote.
And only 3% of voters who did not for Tory in 2010 and would not do so tomorrow would consider doing so in the future.
Lord Ashcroft said: "This research shows it is far from impossible for the Tories to win outright. But to do so they will need the votes of everyone who supported for them last time, plus practically everyone who is even prepared to think about doing so next time.
"Drawing a contrast with Labour and highlighting progress on welfare, immigration and the macro economy, important though they are, will only take the Tories so far. It needs to be clearer what would be on offer under a new Conservative government.
"It is one thing to say don't turn back, but we also need to know where we're going."
Cameron found himself in Downing Street in 2010 having won just 36% of the national vote. And no prime minister has improved his party's vote share since Harold Wilson in the second 1974 election. The last Conservative prime minister to achieve it was Anthony Eden in May 1955.