In a rather pungent protest, several tonnes of steaming dung have been dumped from a lorry in front of France's national parliament building in Paris.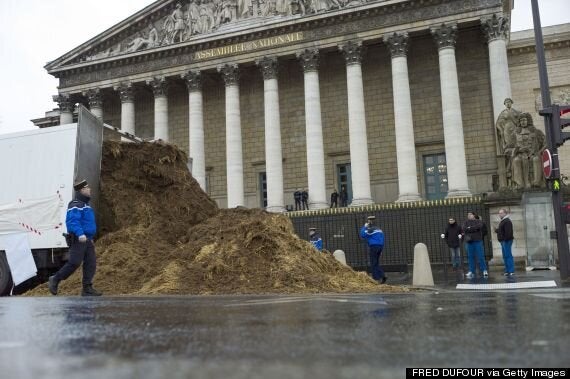 The lorry carried a simple message to The French president: "Hollande and the political class should get out, make way for the Fifth Republic". The driver was arrested soon after dropping his cargo.
According to BFMTV there was a similar attack reported in front of the offices of conservative French political party UMP in the north central town of Troyes.
In a similar farmyard-themed protests in December, anti-gay marriage activists released hundreds of chickens outside the gates of the Assembly – several of which perished.
Related