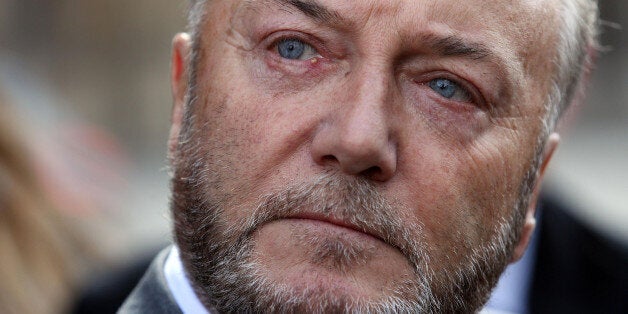 George Galloway has waded into the row over a cartoon of the Prophet Mohammed, tweeted by Lib Dem hopeful Maajid Nawaz, by vowing his party will fight him for the seat of Hampstead and Kilburn.
He also dismissed the area's Labour hopeful Tulip Siddiq as a "New Labour apologist" and criticised her family's ties Bangladesh's Awami League, the ruling party. The seat in north west London is held by Labour's Glenda Jackson, by one of the smallest margins in the country - just 42 votes. Jackson will retire in 2015.
The announcement is likely to give a boost to the Conservative candidate Cllr Simon Marcus, as Galloway pledged to split the Labour and Lib Dem votes. The seat is the Conservatives' number one target.
More than 21,000 people signed the petition to remove Nawaz as the potential Lib Dem candidate.
The row began when Quilliam Foundation's Nawaz, whose think-tank was credited with Tommy Robinson's departure from the EDL, tweeted a 'Jesus and Mo' cartoon, stating he was not offended by the content.
Nawaz has since said he has received "credible" death threats over the tweet.
In a joint statement on Tuesday, both Nawaz and the Ramadan Foundation's Mohammed Shafiq, who led the charge for his dismissal. agreed to call off the war of words that has raged for days on social media and the blogosphere.
Former Lib Dem party leader Paddy Ashdown is understood to have been appointed by leader Nick Clegg to put an end to the furore, calling a meeting with party officials.
Clegg has defended Nawaz's right to send the personal tweet, saying the Lib Dems were a "party of respect, tolerance and individual liberty".