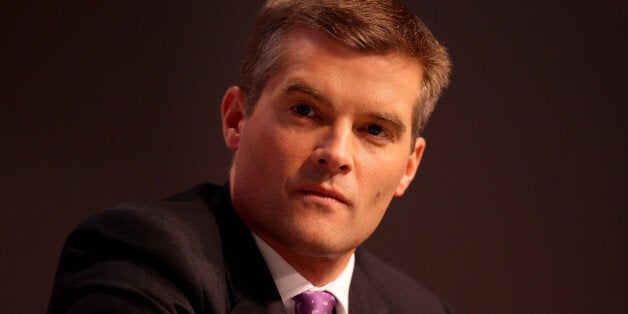 Immigration Minister Mark Harper has quit after it emerged his cleaner was in the UK illegally.
Number 10 said the Forest of Dean MP offered his resignation after being informed of the highly-embarrassing situation.
But it insisted there was "no suggestion" he "knowingly employed an illegal immigrant".
"The Prime Minister has accepted the resignation of the Immigration Minister, Mark Harper," a spokeswoman said.
"Mark Harper offered his resignation after he was informed that his cleaner did not have indefinite leave to remain in the United Kingdom, despite having shown him documents claiming she did.
"He immediately notified the Prime Minister - who accepted his resignation with regret.
"There is no suggestion that Harper knowingly employed an illegal immigrant."
In his resignation letter Harper said that while he had not broken the law as an employer, he believed that his position meant he must "hold myself to a higher standard than expected of others".
He conceded that he "should have checked more thoroughly" on taking on the highly-sensitive role that the documents the cleaner recruited to look after his London flat provided in 2007 were genuine.
At that point he had been given a copy of her passport and a Home Office letter stating that she had indefinite leave to remain in the UK and the right to work and run a business.
Last month - mindful that he was steering the Immigration Bill through the Commons and publicly warning employers over the need to check the status of employees - he sought fresh evidence.
But on Thursday morning, he said, he was informed after checking with immigration officials that she was in fact in the country illegally.
"I immediately notified the Home Secretary and my Permanent Secretary. This is now a matter for Immigration Enforcement," he said.
"Although I complied with the law at all times, I consider that as Immigration Minister, who is taking legislation through Parliament which will toughen up our immigration laws, I should hold myself to a higher standard than expected of others," he told Cameron.
"I have also considered the impact on my Parliamentary colleagues, the Government and you. I have always believed that politics is a team game, not an individual sport.
"Under the circumstances, I have therefore decided that the right course is for me to return to the backbenches. I am sorry for any embarrassment caused."
The Prime Minister said Harper had "taken an honourable decision" and that he hoped to see him return to the frontbench "before too long".
"I understand your view that, although you carried out checks on your cleaner, you feel that you should hold yourself to an especially high standard as Immigration Minister," Cameron wrote.
"You have taken an honourable decision.
"I have always enormously appreciated your energy and your loyalty. It is typical of you that you should be so mindful of the wider interests of the Government and the Party in reaching the decision that you have, and I am very grateful for that.
"You will be greatly missed, and I hope very much that you will be able to return to service on the frontbench before too long."
Story continues after slideshow...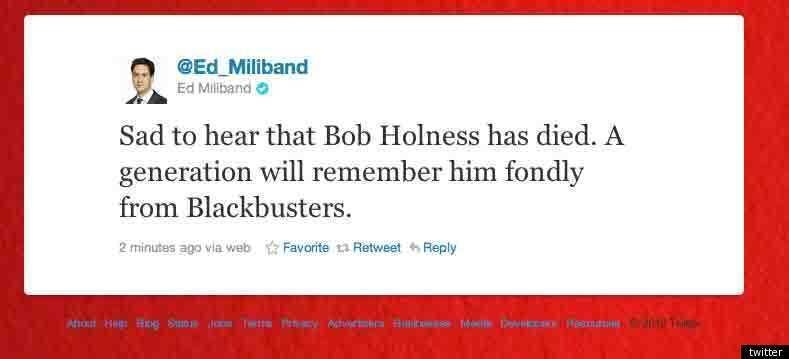 Political Gaffes 2012
Home Secretary Theresa May said: "Mark has been an excellent minister and he can be proud of the role he has played in sharply reducing immigration to Britain.
"He has been a first-rate colleague and his decision reflects his loyal commitment to the Conservative Party, the Government and the Prime Minister.
"I am extremely sorry to lose him from the Home Office but I am confident that he will be able to bring his considerable talents to government as a minister again in future."
In a limited reshuffle, junior Home Office minister James Brokenshire has replaced Harper as Minister of State, while Karen Bradley moves from the whips office to fill his role.
John Penrose is promoted within the whips office to replace Ms Bradley and Harriet Baldwin is brought into the Government ranks as a junior whip.
Cameron has faced Labour attacks in recent days over his failure to promote women.
Labour said it respected the decision of Harper but said his resignation highlighted gaps in the system.
Shadow immigration minister David Hanson said: "I understand and respect the decision Mark Harper has taken today.
"As immigration minister he has argued in Parliament for landlords to be required to carry out checks on every tenant, and he is responsible for the helpline for employers to ring up to double check the immigration status of their employees.
"We have called for the landlord scheme to be piloted, and the employer helpline to be better resourced exactly because this can be complex for employers and landlords. So this information about Mark Harper's employee does put him in a difficult position.
"He has however shown himself to be a decent man in his resignation and I wish him well for the future but perhaps once again the Government need to think very carefully about how they approach this issue as it's clear there are limits to the effectiveness of relying on employer and landlord checks to address illegal immigration."
Harper said he had been "mindful of my legal and financial obligations" when he took on the cleaner and sought verification of her immigration status despite having no legal requirement to do so.
He pointed out that the Bill - which doubles the fines for employers who take on illegal immigrants without proper checks - continues to require "reasonable checks" and taking copies of documents.
"We do not require them to be experts or spot anything other than an obvious forgery," he noted.
Harper came under fire last year for launching and defending controversial advert vans carrying a "go home" warning to illegal immigrants.
The project was later abandoned, with May forced to conceded that the posters banned by a watchdog for using misleading statistics were "too much of a blunt instrument".
The Home Office confirmed that Brokenshire will take on the immigration role.
"James Brokenshire's well-deserved promotion is a testament to the ability and diligence he has shown in the Home Office since 2010," the Home Secretary said.
"I also want to welcome Karen Bradley to the department. She has demonstrated great promise since her election and I look forward to working with her."
Liberal Democrat Home Office Minister Norman Baker said: "Mark has been a good coalition minister who has recognised the reality of two different parties with different perspectives having to work together for the common good.
"He has always played it straight in his dealings with me, essential with a difficult issue like immigration.
"He has also been a competent and friendly minister and personally I am sorry to see him go."
This is the full text of Mark Harper's letter to the Prime Minister, tendering his resignation over the discovery that the cleaner of his London flat was in the country illegally:
Dear Prime Minister

In April 2007 I took on a cleaner for my London flat. In doing so, I was very mindful of my legal and financial obligations and undertook a number of checks beforehand. This included consideration of the HMRC tests as to whether the cleaner was performing her work under a contract for services on a self-employed basis which I concluded she was. However, even though there was no legal requirement for me to check her right to work in the UK, I felt that it was appropriate to do so. I therefore took a copy of her passport to verify her identity and also a copy of a Home Office letter, dated 26 January 2006, which stated that she had leave to remain indefinitely in the United Kingdom, including the right to work and engage in a business.

I considered the issue again when you appointed me as a Minister in the Cabinet Office in May 2010 and concluded that as I had performed a right to work check in 2007 and that my cleaner had indefinite leave to remain in the UK no further check was necessary. When you then appointed me as Immigration Minister in September 2012 I went through a similar consideration process and once again concluded that no further check was necessary. In retrospect, I should have checked more thoroughly.

As I took the Immigration Bill through Parliament in autumn 2013 I talked a lot about these matters in the context both of employers and landlords. What we do, and will, require of both is that they carry out reasonable checks and take copies of documents. We do not require them to be experts or spot anything other than an obvious forgery. Given this focus on these matters, I thought it prudent to check that all my documents were in order for my cleaner. I undertook an extensive search to locate the copies of documents I had taken but unfortunately I was unable to locate them.

As a result, in the week commencing 20 January 2014 I asked my cleaner for further copies of these documents which she provided on 4 February. On 5 February, I asked my private office to check the details with immigration officials to confirm that all was in order. I was informed on the morning of 6 February that my cleaner did not in fact have indefinite leave to remain in the United Kingdom. I immediately notified the Home Secretary and my Permanent Secretary. This is now a matter for Immigration Enforcement.

Although I complied with the law at all times, I consider that as Immigration Minister, who is taking legislation through Parliament which will toughen up our immigration laws, I should hold myself to a higher standard than expected of others. I have also considered the impact on my Parliamentary colleagues, the Government and you. I have always believed that politics is a team game, not an individual sport. Under the circumstances, I have therefore decided that the right course is for me to return to the Backbenches. I am sorry for any embarrassment caused.

I am grateful for the opportunities you have given me since you became Leader of the Conservative Party, first in Opposition and then in Government. I will continue to support you as Prime Minister, the Conservative Party and this Government in whatever way I can from the backbenches. I will also continue to serve my constituents in the Forest of Dean to the best of my ability.

Yours ever,

Mark
This is the full text of David Cameron's reply:
Thank you for your letter earlier this evening.

I am very sorry indeed to see you leave the Government, but I understand your reasons for doing so.

In particular, I understand your view that, although you carried out checks on your cleaner, you feel that you should hold yourself to an especially high standard as Immigration Minister. You have taken an honourable decision.

You have been a highly effective Minister in the Government - both most recently as Immigration Minister, overseeing the passage of the Immigration Bill with great skill and dedication, and before that as a Minister in the Cabinet Office. You can be very proud of what you have achieved in Government - and before that in Opposition.

I have always enormously appreciated your energy and your loyalty. It is typical of you that you should be so mindful of the wider interests of the Government and the Party in reaching the decision that you have, and I am very grateful for that.

You will be greatly missed, and I hope very much that you will be able to return to service on the Frontbench before too long.

With all good wishes.

Yours, David
Related