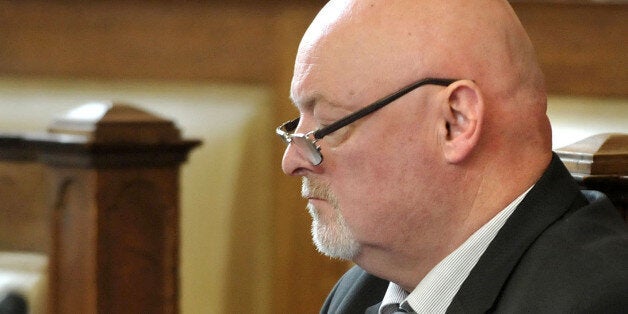 Cambridgeshire councillor Peter Lagoda and his wife Maria pleaded guilty to benefits fraud at the start of their trial in a ruse that stretched for more than two years, Cambridgeshire News reported.
The pair were accused of giving Fenland District Council a false address in an attempt to claim extra benefits, claiming £11,565 in income support, £2,346 in council tax and £10,949 in housing benefit.
Lagoda was initially suspended as a Ukip councillor when the charges were brought against him last year, with the local politician now set to be sentenced on 28 March at Peterborough Crown Court. The councillor's change of plea is likely to force Ukip officials to revoke his membership.
Lagoda said that he described his north African sister as a "w*g" and his relatives living in Germany as "Mongols" who had children with "slanty eyes".
"Yes, my cousin married Mongols and now all their little children are ever so cute and they have slanty eyes," he said in a telephone interview.
Cllr Lagoda's remarks during his visit to the fire station in January alongside current Ukip councillor Paul Clapp caused one of the firefighters to lodge an official complaint about being left feeling "uncomfortable".
"I... should have challenged that language but thought it may be a generation thing and hopefully he wouldn't repeat this type of language and I did not want to get into any arguments," the firefighter wrote.
Labour MEP Richard Howitt criticised Ukip's failure to kick out Cllr Lagoda for his "deeply offensive" and "very shocking' remarks, which he said "cries out loud about the true nature of the party."
Popular in the Community