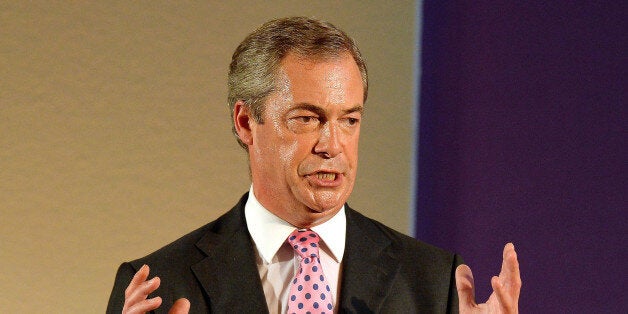 Nigel Farage defended his Ukip candidates today as people "from the real world", as he said the party could top the polls in the May European elections.
Speaking at the party's spring conference in Torquay, Farage insisted his candidates could "say what they like" because they represent a broad base of public opinion.
Farage's comments follow a series of controversial remarks by Ukip representatives, including a councillor who suggested flooding had been caused by gay marriage.
Farage told the conference: "These elections, in many ways, will be an opportunity for us to tell the political class where to go."
The Ukip leader said that since the 2010 elections, candidates were now of a "quality and calibre" the party could be proud of.
He said: "Despite repeated attempts to ridicule us, our people come from the real world, they've got real-life experiences, unlike the political classes. And they're people who have already had jobs - how about that."
Farage highlighted increased numbers of women in the party and the prominent place on candidate lists of many women.
"The point here that distinguishes us is that we have not used positive discrimination, we have not used all-female shortlists," he said.
"Our women have achieved these positions on the European elections lists through merit, which is the example of the kind of society we want to live in."
Farage said the European elections were a chance for people to express their unhappiness with immigration from the EU.
"In a short space of time this country has become unrecognisable," he said. "It is not extremist to talk about immigration."
He added: This is the moment we have waited for, this is it this is the big one for Ukip. Together we can achieve something remarkable we can top those polls."
Popular in the Community