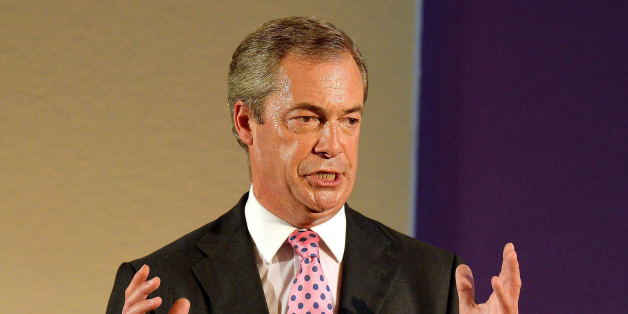 John Stillwell/PA Wire
The UK Independence Party said its use of European Union taxpayers' money was "entirely legitimate and within the rules" as a Liberal Democrat said he would seek an official investigation into claims it may have breached Brussels regulations.
Edward McMillan-Scott told The Times he would refer claims made by a whistleblower about the alleged misuse of funds for party political work to the authorities.
The claims surround public cash received by Ukip as part of the right-wing Europe of Freedom and Democracy (EFD) grouping in the European Parliament.
It is not supposed to be used to fund political parties at an EU or national level but The Times said it had seen evidence that some members of Ukip's London staff were paid directly from EU funds in 2012 and 2013.
The newspaper quoted a former party official as saying money was paid directly to his bank account from the EFD.
A Ukip spokesman insisted however that the party had "always worked hard to ensure that demarcations between EFD employees and party employees are properly observed" and defended its actions.
"For the avoidance of doubt, Ukip MEPs are careful to observe European parliamentary rules when spending resources on advancing the goal of British withdrawal."
Attacking what it said was a pre-European election "smear campaign" in response to its rapid rise in popularity, he added:"Ukip has from the outset been the biggest constituent part of the EFD group and Nigel Farage is the group leader.
"It is wholly legitimate and within the rules for some EFD staff to work out of London and indeed staff from other groups that include other British political parties do the same.
"After the rapid growth of the party, UKIP has now put in place a bi-annual review as an extra check to ensure that staff responsibilities remain appropriately demarcated and that the actual work patterns of staff remain consistent."
Yorkshire and Humber region MEP Mr McMillan-Scott - a former Tory leader in Brussels who is a vice-president of the European Parliament - told the newspaper: "This appears to be a misuse of funds.
"I will...ask the relevant authorities to look into it."