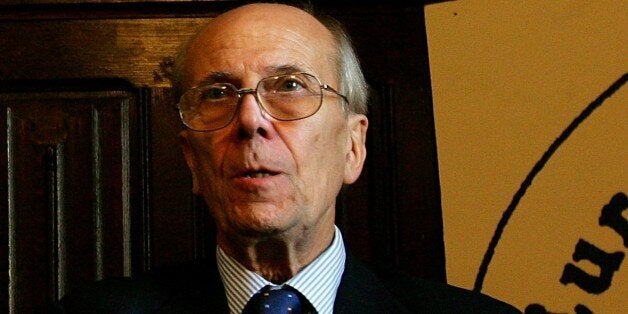 Lord Tebbit has called on the government to investigate if people using food banks are in fact spending their money on junk food.
Speaking in the House of Lords on Thursday night, the Conservative peer dismissed the growth of food banks, saying "there is always a near-infinite demand for valuable goods that are given away free".
"One can notice it even in the catering departments of this building," Tebbit continued. "If food is given away at prices grossly below market value, more is used. Would my noble friend initiate some research into the sales of junk food in the areas where people are relying for their basic foods on food banks?"
Earlier in the debate, Lord de Mauley, the Tory environment minister, told the chamber that he did not believe the government should get involved in the growth of food banks. "Britain has a great tradition of charitable giving, and it would be a bad day on which we started to interfere with that," he said, drawing gasps from several peers.
He rejected Tebbit's request for an investigation into junk food purchases in the areas where food banks are growing.
Tebbit's comments echo those of Lord Freud, the millionaire Tory minister, who in July last year told the House of Lords that there is no evidence that the growth of food banks is linked to growing poverty and hunger - merely that people wish to get food for free.
"Food from a food bank—the supply—is a free good, and by definition there is an almost infinite demand for a free good," he said.
"If someone does come to a foodbank without a voucher, the foodbank will talk to the client about why they need the foodbank and put them in touch with the most appropriate agency to help them."
Over 50% of referral agents to the Trust's food banks are statutory agencies and referrers include doctors, social workers, schools liaison officers and Citizens Advice Bureaux staff.
Tebbit has been outspoken this week on his opposition to the Bedroom Tax, allying himself with Labour leader Ed Miliband on the issue. "I worry about what Labour chooses to call the bedroom tax," he said at a Bow Group meeting. "Because so often what is a spare room is in fact a vital part of the looking after an elderly person. It enables their relatives to come, it enables carers to be there."
He added: "I think we introduced that rather without thinking it through very well, and I think that's costing us."