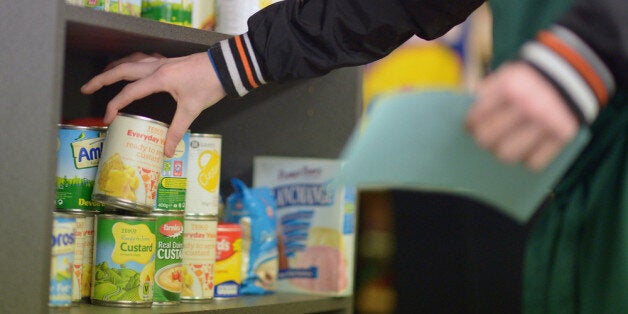 A local Conservative councillor has said the fact he struggles to book a table in restaurants at the weekends proves there is no food poverty.
Crawley councillor Liam Marshall-Ascough made the comments when objecting to Labour proposals for a new food bank to be set up in the West Sussex town.
The Crawley News reported that Marshall-Ascough said the town's existing food bank was not oversubscribed so there was no need for an extra one.
"The problem is Labour have a certain agenda to try and push their cost of living crisis policy, when in reality there isn't a cost of living crisis. Some people are finding it hard but everyone's finding it hard," he said.
"People aren't in poverty in terms of going without food. You try booking a restaurant in Crawley on a Friday or Saturday night. You can't do it."
The Labour Party has highlighted the increase in the use of food banks as evidence that people are still suffering economic hardship as a result of the recession.
Last week Conservative peer Lord Tebbit courted controversy by suggesting people who used food banks were in fact spending their money on junk food.
The former cabinet minister called for "research into the sales of junk food in the areas where people are relying for their basic foods on food banks".
The Trussell Trust, the UK's largest network of food banks, has previously categorically denied free food, rather than desperation, is the motivation for people to visit their facilities.
Related